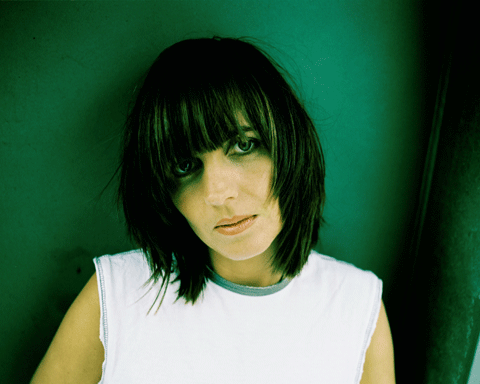 Hope you don't mind me asking but i guess a lot of people will ask themselfs: Are you Guido's sister?
No, unfortunately not. But we are good friends and respect each other a lot.
By the way "Schneider" is a very popular name in Germany. It's like jansen or smets in Holland.

How busy are you exactly?
At the moment I'm very busy. During the week I'm running my label, have one day reserved for my studio work with sebo k, prepare my radioshow, have to buy records and at the weekend I am doing the dj job. On Fridays I mostly play international or in other citys in Germany and on Saturdays I stay in the region around berlin cause of my radio show. It's a tough job on Saturdays cause I start to work around 21.00 – driving to the studio and start to travel to the dj gigs after the show at 01.00…

After 2 releases on Pias you started out with your own label, why your own label?
Word And Sound (our distributor) came up with the idea to start my own label. I was very happy that WAS offered me the possibility. It was in my head since a few years. In my position (dj & own radio show) I always get a lot of demos and it makes sense to help people to release their stuff. And of course I have the experience to handle and promote this. This is very important for new and young artists.
And of course its great to be able to release all the music that I like and create the way to promote it. Not to forget that I can release my own stuff whenever I like.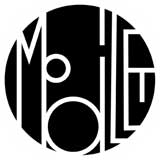 You have u'r own radio show, what can u tell us about that?
I 'm doing my own radioshow "Dance Under The Blue Moon" on radio FRITZ every Saturday live. Its one of the most important radio shows for electronic music and club culture in germany. I always invite a guest (dj or producer) representing the latest trends in electronic music. I try to introduce the audience in electronic music and try to invite them to get in contact with this music. The show is 100% done by myself (Concept, Music, Interviews, Guests).

Where do you get all these unreleased tracks you play in your radioshow?
It's a hard work. I'm always around and keep my eyes and ears open. A lot of artists and labels respect my show and my work and trust me so that I get the tracks first. Sometimes months before they are released. So I'm glad to be in a position where it's not necessary to ask for music.

Can you tell us a story about your most recommendable and hilarious radioshow?
Oh, once I made a show that had nothing to do with electronic music. I invited the girlfriends or women of the most popular Deejays and we spoke about their life being part of this business.
It was very funny because at the end of the show they all got drunk and told us about the problems with there famous men. In the end the listeners learned for example that Mrs. van Dyk is dreaming of a New Years Eve at home with her husband and friends which is impossible since 10 years or that the wife of Clè (Märtini Brös) has a favorite beside her husband or that Woody from Fumakilla always asks his girlfriend what to wear before he leaves home to travel to his gigs.

When can we find you in Holland? Ever been here?
I've been a lot in Holland years ago. I grew up very close to Aachen and I spend all my holidays in Holland when I was a little child.
But I've never been there to play. I hope to have the chance to play there soon!

What is "Spend your Talent" all about?
Spend Your Talent are some friends from the electronic music scene in Berlin. They try to help poor children in Berlin. We found out that over 100.000 kids live from social welfare don't have enough to eat and sometime don't get a warm Meal a day. That's unbelievable. And nobody recognize that when you live your normal "funny" life. So we organize partys to get media response for that problem and to get money that we spend to local organisations that take care of the children. There are a lot of dj's, artists, clubs and people from the scene that support this project. Please check www.spendyourtalent.net

What happened to your blond hair?
Oh. I got back my natural dark brown hair. Once in a life every woman wants to be blond but for me it was not natural and I felt bored of it after a while.

What gives you inspiration for producing a new track?
I listen to a lot of music. Old and new tracks and different styles. I listen to the different sounds that are used in tracks. Some of the tracks I'm listing to inspire me directly but the most important inspiration I get from the people on the dancefloor every weekend. When I'm producing music I think about a club situation and the dancefloor and think about how the people can dance to my music.

You first release on Mobilee will be a co-production together with Sebo K, how does that co-production work?
We meet once a week and it is a very concentrated work during the day. I have a lot of records with me and I'm showing that to Sebo when I find some good sounds in it. Then we create our own idea together searching hours for new sounds and melodies. It's a very intimate thing because producing music it's like open up your soul. You need to be able to discuss and to get a critical meaning.

Who is Sebo K ?
He is a friend of mine since a long time. I know him since years and I know exactly his carrier in making music and deejaying. He started with drum and bass before he got in contact with the guys from Sonar kollektiv and Tom Clark from highgrade. I did the rest that he finally fall in love with techno and house music. Now we are at the point where we exactly know each other and know blind which idea is in the head of the other. By the way, he is a very good dj and the best producer I ever met.

Bleed (De-Bug) is very possitive about your productions, how important can his judgement be?
I think everyone is proud and happy to get positive response and respect for the own work. It's an amazing feeling. Especially that the De-Bug likes my work is wonderful because I'm coming from a different field. I was the girl that makes this radio show on Fritz and now everyone respects me as an artist. It was no easy way. But De-Bug is doing all the reviews in a very professional and respectful way without dissing the artists.


Last book you read:
Haruki Murakami / Kafka Am Strand

Favo sneaker brand:
Converse / Chucks

Play other instruments besided the turntables?
Flute

Favourit holiday destination:
A lot

Most beautiful word you know?
Wuzzelbudd