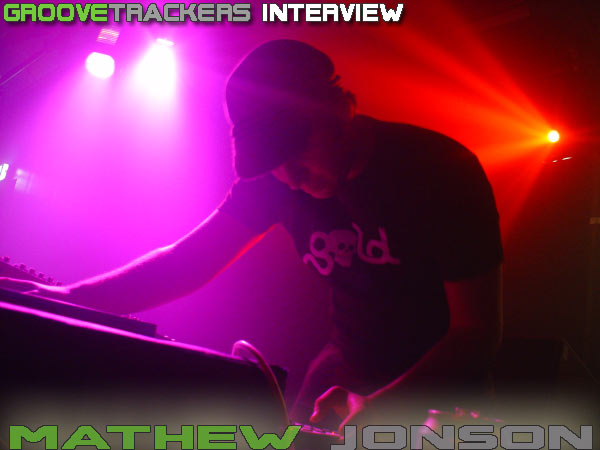 Toen Mathew Jonson voor de tweede keer in Nederland was grepen we deze kans om deze top-producer te interviewen! Helaas ging het face-2-face interview niet door, maar uiteindelijk hebben we via de mail antwoord op onze vragen gekregen.

You've been in The Netherlands twice for multiple performances. The first time was during the Amsterdam Dance Event in October and the last weekend of March you were here also. What did you know about Holland before you came here? (anything else besides the coffee shops and red light districts?)
I didn't know much. I was actually there for a week after being in Barcelona for my honeymoon. I saw some really cool art exhibitions while I was there.

What did you expect and how did it live up to that expectations? Did you like it?
I had a good time for the most part. All the shows were really fun and some nice sound systems too. I think next time I come I won't be drinking though.

Most of your releases are on the label Itiswhatitis, in contrary to what some people think it's not your label but Spencer's. What is your connection to that label?
Me and Spencer lived in Victoria for a while at the same time. He started the label because he wanted to release music from Cobblestone Jazz (my band) and other local artists.




You've also got your own label "Wagon Repair". Where did that name come from? Will more of your future releases be on that label instead of others?
Wagon Repair came from my friend and co-owner of the label (Graham Boothby red.). He listened to Marionette and said "that will fix your wagon" - thus Wagon Repair. Most of my music will be on that label from now on.

You have a lot of releases and remixes on your name, but because of the great support you are mostly known for Typerope and (even more) the Decompression EP. How do you feel about being associated with those popular records? Do you see them as your best productions also?
No, I don't think there the best by any means. They are some of my favourites but I think there are better ones out there. Those are very dance floor and DJ friendly tracks so I think that's why there more popular than others might be. "Freedom Engine" is my favourite so far of music that's been released.

Is this "a Europe-thing" or were those records your best-sellers in Canada and the US also?
I don't really sell many records in Canada and the USA but I think Decompression has been the best seller over all so far.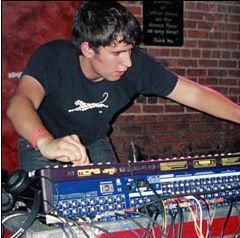 Since we know so little about the Canadian techno-scene, can you tell us some more about it? Do you experience big differences between Canada and Europe?
Yes, its completely different. The scene in Canada is small and mostly only your friends and their friends come to parties if you have one. People are not very connected with musicians in Canada compared to ones that come from the US or Europe. Its still a really fun place to be none the less.

Can you spin records also? And are you also booked as a DJ?
Yes. But I can't DJ and play live in the same tour because of luggage issues. I've been DJ-ing for about 8 or 9 years now. Mostly in Canada.

Every week loads of records are released so a dj has a lot of material to compose his set with. In contrary, you must produce your own tracks and make your own samples. Don't you miss that variety sometimes and don't you get to hear your own material too much?
Yes totally. I wish I had more time in the studio to write music. Its hard to say no to offers to come to Europe though as I know this won't last forever so I should see as many places as I can while people still like my music.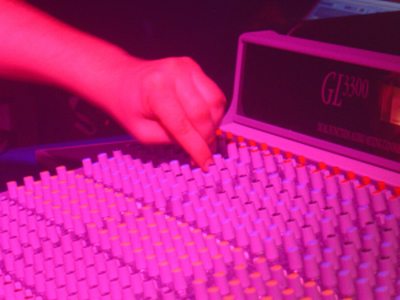 You use diverse hardware together with a notebook. What do you use for performing live and what hardware can we find in your studio?
I use Ableton Live on my Laptop and also use an Elektron Machinedrum, a Motu 828MkII, Ensoniq DP4, and usually a Allen &heath GL2200 for my live sets. In the studio I don't really use computers at all unless I'm writing Drum&Bass. The key pieces I use are 2 SH-101's, System100m, Nord Lead 3, JX3P, 808, 909, 606, Simmons SDS-800, Techstar305, GL2200, a MPC1000 to sequence and a bunch of effects and processing.

For the audience, it's nicer to see an artist controlling sequencers, mixers and drum computers than only a mouse. How do you experience that? You think you could reach the same quality with just a laptop and, let's say, a midi controller?
Laptops will never be that fun to watch but the sound on them these days can be pretty good. I'll always prefer using outboard gear myself.

Besides your own production, you've also remixed other peoples records. What makes you decide to remix a record? Do you like it as much as producing from scratch?
I like producing from scratch better usually but sometimes its really fun to work with the parts from live musicians. Then I'm working with an element I don't have in my studio.



Some short questions:
Coffee or tea? Tea
Favourite taste milkshake? Chocolate
Blonde or Brunette? Brunette
Mountains or beach? I live in Vancouver so I like both.
Beer or Vodka? Beer
Night or day? Day
Big Festival or small club? Depends on the sound.
Mickey Mouse or Donald Duck? I like Mickey Mouse but I'm more like Donald Duck

And the last question: What did we forget to ask you that you want to share with us?
Keep a look out for the next releases from Wagon Repair and Itiswhatitis. There's some good ones to come! And a piece of advice from someone who should go to an AA meeting. – Know the line and don't cross it!

Thanks for your time!