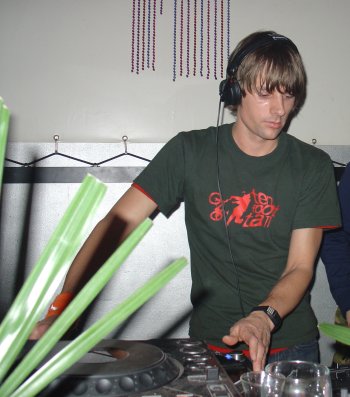 Bart Skils werd in 1974 geboren in Goirle. Via Nijmegen kwam de familie Skils vier jaar later in Oosterbeek terecht. Daar bracht Bart zijn jeugd door in een, naar eigen zeggen, gelukkig en stabiel gezin. Er werd veel gelezen in huize Skils. "Het hele huis stond vol boeken." Maar er werd ook naar muziek geluisterd. In de platenkast stonden The Beatles en The Stones. "Maar bij mij is vooral de muziek van Roxy Music en Yes blijven hangen."

Bart ging vaak op vakantie naar zijn grootouders in Engeland. In een kleine overall reed hij op de tractor en hielp mee op hun boerderij. "Ik wilde toen boer worden. Dat mooie landschap is mij altijd bijgebleven." Uiteindelijk ging hij naar het Atheneum in Arnhem. In het begin deed Bart flink zijn best, maar tegen de tijd dat hij in de derde klas kwam zakte hij af naar de HAVO. "Ik besteedde al veel tijd aan muziek. Muziek was toen nog een luxe-goed. Eén keer per maand kon je een lp kopen van het geld van je krantenwijk."

Pa bouwt zwembaden met zijn eigen bedrijf. Ook ma heeft een baan waardoor Bart alle tijd heeft om met zijn vrienden in Arnhem rond te hangen. "Het was de tijd dat ik naar hiphop ging luisteren zoals NWA en Gangstar. Ik was dertien en ging al uit in de Luxor. Mijn vader was altijd nog wakker als ik thuiskwam."

Na de MBO ging Bart HBO Communicatie en Management in Amsterdam volgen. De grote stad had het gewonnen van een carrière in de zwembaden van zijn vader. "Maar dat heb ik ook niet afgemaakt. Ik organiseerde meteen al feestjes toen ik in Amsterdam ging wonen." Later werd hij de stuwende kracht achter de Voltt en de Traffic avonden.
Check ook het
interview
dat wij met Bart Skils hebben gehad.