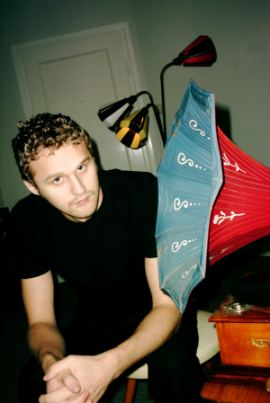 Born: dec 28th 1977 (Capricorn)
Location: skövde, sweden
Likes: analogue synthesizers and effects.
Fav. toy: 3 turntables + mixer
Dislikes: malsman
Mäktigt: fender rhodes
Composer: since 1990 (amiga 500-music)
(as Daeron along with Misty)
First synth: casio SK-5 (mäktig samplings goa)
Recordlabel: mine is called Illgorhythm
Wanna have: new analogue synth (have one for sale?)
Relaxation: wheather report, brian eno, miles davis, sigur ros, slowdive, matt borghi, afx
Fav. colour: still blue
Released on: Illgorhythm, corb, pts, zync, coax, cd2000, primate, drumcode, ues
Education: 3 years of electrical engineering at chalmers
Just bought: some stuff

Born 1977 on the 28th of december. Henrik b has been into music making since 1995. Started out with his amiga 500 and trackerprograms. Started building his own studio in 1995, consisting mainly of analogue synths.
With the influences of Jean Michel Jarre, Tangerine Dream, The Orb, Aphex Twin, Miles Davis and many more, Henriks music was mainly ambient for the first years. Started djing in 1994. After releasing records on various labels, Henrik wanted to have his own label. The Illgorhythm label was born in late 1999.