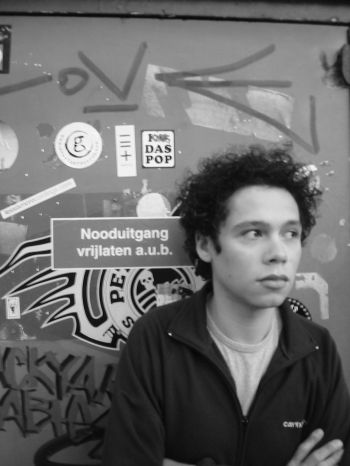 Gideon started at the early age of 13 with playing records, at that time he was spinning hardcore like so many other young dj's who got infected by the raw sound of Gabber and Hardcore. But like so many, he moved on to more serious styles and finally ended up with Techno, something he can't see dissapearing anymore out of his life.

Besides spinning records on very diverse locations in his native area of Eindhoven, he's also played the on events such as Lovefields and Extrema Outdoor Festival. He's also a regular at Eindhoven's Technospot "De Effenaar", de Rechter and 013 and de Tagrijn.

He's been making music for 6 year's now, 6 year's in which he has found his own style and unique sound, bringing all this in a energetic liveset in which he can showcase more of his music. His own style varies from Techno to breakbeat, electro to chill-out, hip hop and even spoken words by singer/songwriter "Fragile"who's more like a today's poet.

With only 22 years of age we can expect some serious things from this youngster. His first track is released in October 2003 on his own Lessismorecordings label, a joint venture of 4 talented producers from Eindhoven who all delivered a track for this 4track e.p. Allready he has gained some serious interest from recordlabels, so keep an eye open for him in your local recordstore or party nearby.
Performances