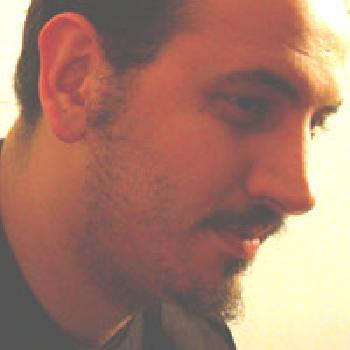 It all began in the early '90s when Marco was involved in the Roman radio techno scene and started to contribute to techno raves both as a dj and playing live.
Marco's journey into the electronic dance scene has always been in a central position owing to the many collaborations he's undertaken. His very first productions came out in late 1993 on Detroit based label "Generator".
Marco Passarani is well known in Italy for organising some of the countries best-loved parties for over a decade, and is known Internationally through his distribution company "Final Frontier". He runs several highly regarded labels including Nature, Plasmek and Pigna (home to Jolly Music, Raiders Of The Lost ARP and Mat 101). Not to mention having a string of releases on other labels such as Skam, Clone & Hyman.

His original influences lie heavily in UR and early Detroit sounds, but since then have grown to include a variety of styles such as electro, hip hop, industrial and funk.
Marco is a seasoned dj, spinning almost everywhere in Europe and has become more "the producer" behind many bands such as Jolly Music, J's Pool, Monomorph and Ambit 3.
Marco's soughtafter 'acid-house' tinged 12" on Peacefrog "I House U", was released in 2004 to critical acclaim.

Set for a full-length album release on Peacefrog 'Sullen Look' (slated for an early 2005 release), aswell as new music for Nature and for the Finalfrontier's crew label "Pigna". Expect great things from Marco in 2005.
Performances