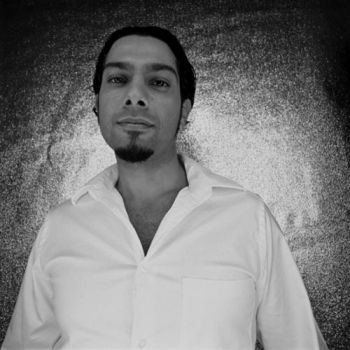 Being born in Iran, settled down in Rotterdam Netherlands which without no doubt is a breeding ground for musical talent, Nick-K Started his DJ-ing career back in '95 @ some small local clubs here.
Playing Chicago and Detroit influenced house music, got noticed pretty quick as he became the resident @ the "Danssalon", a trendy club at that time.
After having a 2 year residency here, Nick became a resident at club "Nighttown". First playing @ Michel de Hey's "Future" fridaynights and than the legendary saturdaynights of club "Nighttown", which was voted the best clubnight in the Netherlands for 2 years in a row.
Since that time Nick has played along side some of the biggest names in the industry such as:
Josh Wink, Laurent Garnier, Sasha, Sander kleinenberg, Danny howells, Derrick May, Stacy Pullen, Darren Emmerson, Mr.C, 16B and the list goes on.

Nick's dj sets have a unique hypnotic sound full with excitement, best described as an adrenaline soaked trip to peak and back, through the house-territory. Most prominent house music elements will come together as his soulful, percussive blend will take off.
Currently nick is having a monthly residency on the dutch national radio: 3FM, Ministry of beats show.

Nick-k has been collaberating with names such as Ferry corsten and Sharam jey in the past and is the first producer based in The Netherlands, who had a release on the legendary
uk Labels "Hoojchoons" and "Airtight" and usa imprints "Yoshitoshi" and "Camouflage recordings" among others.
With his infectious and tribally sound, he slightly presented a different sound which just took a short time to get noticed by top players ranging from Deep Dish and Steve Lawler to Carl Cox and Josh Wink.

With releases as well as remixes coming up on deepdish imprint Yoshitoshi, currently
Nick-k has teamed up with Matthew dekay to set up "Lowriders recordings", which already is proving to be one of the groundbreaking labels in the industry today with supports from almost all top players.

Like most other DJ's or producers, Nick-K has been obsessed with music throughout his life.
In fact, the love of music drove him to drop out of some early stages of professional soccer career to pursuit his other passion: MUSIC!