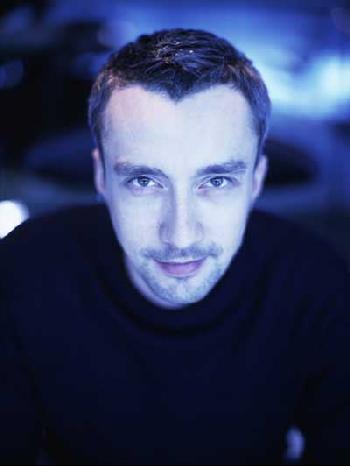 As far back as 1977, at the tender age of 8, Thomas Koch aka DJ T. became an avid collector of vinyl. Until the early 80s his taste was shaped by the slowly fading era of disco and the simultaneous rise of Hi NRG. By 1980 it was Grandmaster Flash's New York rappers and glam funk exponents who introduced Koch to the world of hip-hop, funk and soul.

Building on this newfound love, Koch soon became an avid breakdancer and developed an infatuation with a special variant of black music and broken beats: the electro funk of Africa Bambaataa, Newcleus, Planet Patrol & co. This music and an enduring passion for dancing was destined to leave a lasting mark on Koch's approach to groove and pervade all his musical endeavours as a reverberating reference. In 1987 Thomas decided to kick start his own career as a black music DJ in various discotheques around Frankfurt. At the seminal Omen (opened in late 1988) he soon contracted the Acid House virus and realigned his DJing to the 4/4 beats of early house, EBM and techno tunes, followed by early residencies (1988 to 1991) at a number of Frankfurt inner city clubs (like Music Hall or Plastic). Throughout the 90s DJ T. remained a firm favourite at many well-known Frankfurt clubs (e. g. Dorian Gray, The Box), until he and a few friends decided to open their own venue, the Monza Club, in 1999 where he continued to shape the club's musical profile as promoter until the end of 2004.

Back in time, in 1989 Thomas Koch also founded the influential German-language magazine Groove and continued to be its editor until December 2004. With a huge range of diversified projects Groove has become one of the world's best-known media brands for electronic music. After 15 successful years Koch sold the magazine to a Munich-based publisher and left to pursue his own musical career and label work. As an author, he not only made regular contributions to Groove over a period of 10 years, but also to a number of books on music in the mid-90s (a. o. "Localiser 1.0" and "techno").

In spring 2002 Thomas Koch co-founded Get Physical Music, a Berlin-based label that is run by a true collective of six longstanding, active protagonists of the electronic music scene. DJ/producer duo Patrick Bodmer and Philipp Jung as well as production team Booka Shade (Walter Merziger, Arno Kammermeier, Peter Hayo) have been working together for more than 10 years, with releases on a wide range of prestigious labels including R&S (Degeneration), Harthouse (Synesthasia), Touché (Booka Shade) and Tommy Boy (Oakland Stroke).

DJ T., whose name first graced a record sleeve in 2000 as part of a collaboration with Steve Bug ("Monsterbaze") on the latter's Pokerflat label, has since become a firm GPM favourite with his own productions. So far, T.'s discography boasts five very successful releases under his own name (together with production partner Booka Shade) but also a number of celebrated remixes and releases for other labels such as ArtofDisco, 20:20 Vision, Mood Music or Naked Music.

On "Boogie Playground", his passion-drenched, 13-track debut album, DJ T. allows his inimitable signature style to explore the scope of reference house. Drawing on elements and vibes from disco, funk and electro but also Chicago, Detroit, Italo and acid house, T. irreverently resurrects the spirit of his formative musical experiences between 1978-1992. Without pandering to prevalent aesthetics, DJ T. has carved his very own niche in the retro universe, but translates this into a framework of contemporary arrangements and sound design.
Performances