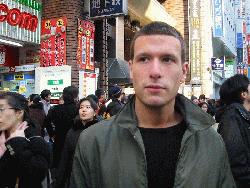 De uit Nederland afkomstige Don Diablo is in eigen land misschien nog relatief onbekend, maar in Engeland, Duitsland en Azië is hij al geruime tijd een van de meest geliefde DJ's. Zijn populariteit bereikt ongekende niveaus, waar zelfs mannen als Judge Jules, Tiësto, Ferry Corsten en Mauro Picotto nauwelijks aan kunnen tippen. Zonder twijfel is hij een van Nederlands beste ambassadeurs. Alle grote clubs uit Engeland - waaronder Godskitchen, Gatecrasher, Passion en Scream - lopen aan hem te trekken. Hij is reeds een maandelijkse resident in superclub Passion in Coalville en hij heeft ook op op Creamfields gedraait.
Variëteit is het kenmerk van zijn muziekstijl. Don draait niet slechts een stijl maar mixt een set waarin techno, trance en harddance allemaal voorbij komen. En dit maakt hem zo bijzonder. Een venieuwende set!
Als producer heeft Don ook niet stilgezeten. Hij heeft meerdere hits op zijn naam staan. Denk aan de tracks Casa del Diablo, Elysium en The sound of fear. Daarnaast doet hij remixen voor Yahel, Vincent de Moor, Yoji Biomehanika en nog vele anderen. Zijn nieuwe single Cloud nr. 9, omschreven als een harde trance tune met vocale breaks zal eind september worden gereleased.