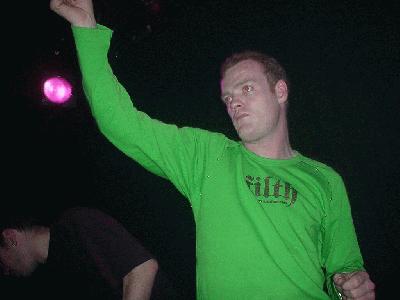 In 1988 dj Rossi started his career as a dj in the swingbeat scene . After he was introduced in to the house scene he said goodbye to swingbeat and changed his musical style in to house.
The underground parties, the music and the whole ambiance around it gave Rossi the right spirit to play. After several performances at club Mazzo he was invited to play in France and Belgium. For several years he was kicking the french Underground scene which brought him to a professional dj level and still continues there. As resident on the well known groove connection parties and as a regular guest on the evlo parties he established himself in the Amsterdam house scene.

Dj Rossi made his first appearance on the Dance Valley Fesival in 1995 and is still performing on there.In 1998 he was asked to play High Quality (HQ) at the milky way in Amsterdam. He became a resident dj. In 2001 he warmed up the crowd with performances on Impulz (2), Four Elements, Ibiza and Dance Valley. His musical style is not that easy to describe because it is so divers. Rossi's sets are uk orientated and mixed with a lot of german and Italian tunes from progressive to tech trance and Harddance.
Over the years Rossi is still kicking for the major party organisations in Holland.