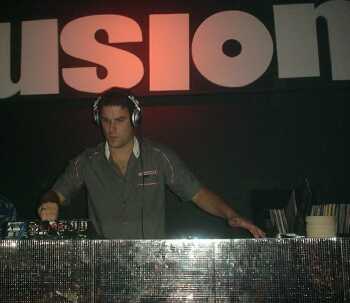 Misja was born on the 21th of January in 1973 in Rotterdam. In 1992 Misja started to buy the records he liked, and his choice was Trance (Progressive House).

After trying hard at home and buying more records he started to play at parties he organised together with a friend in Rotterdam. In the mean time he became friends with DJ Tiësto, who was already a well known DJ in Holland, and he gave Misja the chance to mix his own CD. "In Trance We Trust 001" which was released in September 1998 on Black Hole Recordings. This CD was well sold in The Netherlands, Israel and Norway, which resulted in many dj bookings in these countries.

After a year Misja was looking for more than just a CD so he started his own sublabel at Basic Beat Recordings in Rotterdam, this label was called C4.In December 1999 his first CD on his own label was finished and called "The Creation - Day One". This was the first CD in a serie of seven.

In the mean time his name was getting bigger in Scandinavia, and so did the venues he played at. In October 1999 in Denmark and April 2001 in Norway he played on Hyperstate (Innercity of Scandinavia).

Because of his success he was asked in August 2000 to do the number 10 of the succesfull CD compilation Forbidden Paradise. One month later the second part of his own CD series was released, "The Creation - Day Two".

In 2000 Misja started to invest in a studio at home and the first result was a remix of the Inkfish track Orange Envelope together with Alpha Breed.

In August 2001 a whole new record company was born. Gestrure Music. Together with Roland K (San Project, 2 men strong) and Maarten v Oosten (Orientalist), Misja started his real dream. Misja's first upcoming release at his company will be "Misja Helsloot - First Second"
Performances