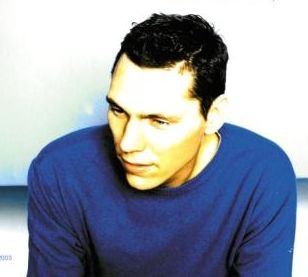 The six-week voting period for clubbers and dance music lovers around the world to rank their favourite DJs has officially begun. The voting has already taken off in earnest as visitors flood djmag.com to place their votes in the poll that can make or break a DJ's career. With competition hotter than ever this year, and DJs pulling all sorts of tricks to keep their position in the 100, it looks like 2004's contest is going to be one of the most interesting and hotly contested to date. http://www.djmag.com/Vote.asp
Every year, dance music lovers from around the world choose which DJs they rate worthy of a ranking amongst the elite. Only 100 names from the thousands of jocks out there will make the grade, and the choice is entirely yours. The poll is widely respected because it gives a clear indication of which DJs are currently most popular with the people that count - the clubbers.

Last year we received a record-breaking 61,529 votes through this website from 120 different countries, and all expectations are for 2004's total to be even bigger. Tiesto took the number one spot for the second year running then, but will he be able to hold on again, or will another big trance contender like Armin van Buuren or Paul van Dyk take the crown? Prefer to see more drum & bass, hard house or hip hop DJs make the 100? Just cast your vote - you guys make it all happen.

Many DJs and their fans launch canvassing campaigns to attract votes, and this all adds to the razzmatazz of the event. However, please remember that trying to enter more than once is cheating and if our computer doesn't catch you, our eagle-eyed poll compilers will. We will ensure this remains a fair and democratic contest.