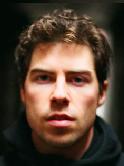 Hailing from the northern industrial outpost that is Edmonton, Canada, Microlife, a.k.a Ryan Szarko, has been producing deep and dubby techno and House for five years.

Having got his start as one of the winners of the 1999 John Lennon Songwriting Contest, Ryan began his recording career working as a sound engineer aboard the Contest's mobile recording studio. His time aboard the studio bus afforded Ryan the opportunity to tour with, and record such acts as Macy Gray, Mos Def, Everlast and Santana. It also introduced him to new equipment, recording techniques and musical ideas that continue to influence his unique style of melodic Tech-House.

Currently, Microlife has a track on Statra Recording's "Family Gadgets EP", alongside tracks by Alexi Delano, Chris J and Bluelight"isms", and has released a Treibstoff single, "The Lowlands".