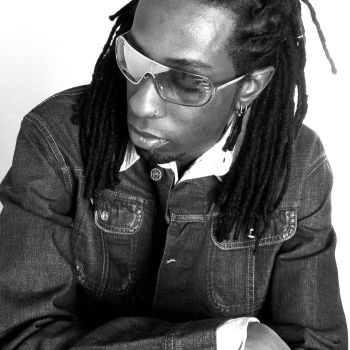 Gene Farris is the sinister minister of electronic music's changing sounds. Farris' extensive discography of over fifty productions and global DJ track records is definitely a testament to the true sound of Chicago House. For Farris, music is his undoubted passion that inspires his works of the very best deep, bumpin', funky, soulful House tracks in the industry. With sultry beats and blends in the DJ booth, Farris has been known to entrance and twirl crowds into a frenzy, making him a party favorite around the world.

Chicago born and raised, Gene Farris caught the DJ bug at the tender age of twelve. During that year he was given his first DJ set-up that included a pair of turntables that did not even have pitch control and a very basic mixer. Thus, Farris learned to mix the hard way. Inspired by the likes of Ron Hardy, Prince, and Roy Ayers, Farris began blending a mixture of funk, disco and soul with eighties pop icons such as Duran Duran. The love of disco is still apparent. While making tapes for his neighborhood buddies Farris developed spinning skills into the unique fast and funky dexterous style that we now associate with him. Selling his mix tapes to Windy City record stores like Hot Jams and Gramophone his reputation grew. Farris quickly graduated to beatn' down neighborhood block parties. By the age of seventeen Farris gained his childhood dream slot warming up for Ron Hardy and Ron Carrol at the legendary AKA Club.

As the early nineties approached, Gene Farris quickly became a major player in the thriving Chicago dance scene and inevitably began to produce his own tracks. Farris' first production style was tuff, loopy and tracky House. However, his fresh tuff style caught the eye of close friend, Ron Trent, who recommended Farris take his tunes to a new label that Cajmere had started named Relief Records. When Farris went to Relief he met another young Chicago DJ called Sneak, who had also just made his first demo. The pair both had their tracks signed! The 'Farris Wheel EP' was Farris' debut release for Relief in 1994. Farris, alongside fellow musicians like DJ Sneak, Paul Johnson, Derrick Carter, DJ Rush, Spencer Kinsey, Boo Williams and Glen Underground formed the new wave of notorious, globe-trotting Chicago producers.

The Farris Wheel EP on Relief Records was the beginning of a prolific production career. Farris' discography highlights works released on dance music's most influential labels such as Defected, Fluential, Soma Records, Siesta, Force Inc., Formaldehyde, 83 West, Communique, Defmix, Doubledown and Static.

Being a leader in the industry, Gene Farris started his own label, Farris Wheel Recordings, Inc., in 1998 with The Copa Cabana EP. Among the label's many loved EPs is FWR 008 that includes a DJ Sneak remix of Farris' `The Spirit'. As the catalog grows, Farris Wheel Recordings, Inc. continues to prosper and gain respectability within the industry. Farris takes pride in discovering new talent from Chicago and around the world such as, studio mastermind Jason Heinrichs, heavenly vocalist Lady Sarah, and a live jazz band, Lowend.
Performances