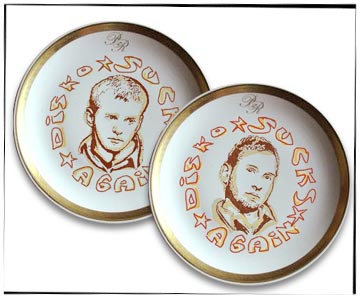 Märtini Brös heeft iets nieuws toegevoegd aan hun fan-shop. In samenwerking met Tulip Enterprises zijn er deze maand borden te bestellen. De borden hebben een doorsnee van 23cm en worden bestempeld als "das perfekte weihnachtsgeschenk"!
The Märtini Brös have teamed up with Berlin's Tulip Enterprises, and together they have created the ultimate christmas gift: Märtini Brös plätes!
The plates available in various limited edition formats and will be abvailable over the next month only from their online shop. The first editions 13 pairs in total are now online.