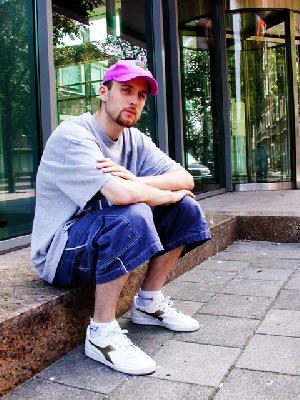 De zomerhit van Jay vs Ricardo "Prefer Summer" die uitgebracht is door Contexterrior (08) zal op Ricardo's verzoek een vervolg krijgen. De heren zijn opnieuw de studio ingegaan en hebben een herfst tune afgeleverd. Fenlow (Contexterrior 08.5) is reeds gereleased. "fenlow" is a deep, deep trip that frankly only these guys are capable of explaining, and that might not even be true The b side features 2 floor pumpin killers… (well in a cntxt way … )
Foto = Jay Haze


contexterrior 08 > ricardo vs jay > this was our summer record for contexterrior and it worked out beaux in that regard. "prefer summer" is a moody, melancholic wish for a blue sky and no clouds. perfect for ibiza and it definetly found its way there! this of course is a continuation of the "vs." series started 3 years ago. this one was quite different because both teamed up for the production, making it even more special.
this release then went up on textone for our one year anniversary there! (hell yeah) with remixes from cabanne, someone else, and jambi.

contexterrior 8.5 > jay vs ricardo > this is our autumn offering again from jay and ricardo. this one being even more crazy, it is a true work of art. jay and ricardo have always drawn comparisons to each others' music, and we found it logical to put these guys together on wax for a second time. (to be honest it actually happened on ricardo's request) "fenlow" is a deep, deep trip that frankly only these guys are capable of explaining, and that might not even be true the b side features 2 floor pumpin killers… (well in a cntxt way … haha) "kick the verb" has a dark acidic vibe that promises to tear a hole in the walls of any club it encounters, did someone say buzzing? the inside cut "allright" offers a more soulful, funky take on jazzed up beats, and weird syncopations, this release is suited for both geriatrics and newborns.