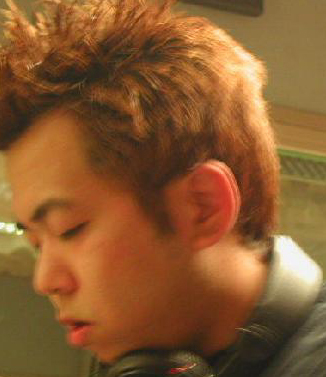 Takaaki Itoh zal voor de 2e x in Nederland zijn kunsten vertonen. Dit maal niet met een DJset maar met een liveset. De Japanse koning van de offbeat heeft wat goed te maken na zijn hitjesparade in Deventer en beloofd dit ook in zijn interview. Lees maar!

Takaaki Itoh zal 13 maart 2004 op Reactor zijn kunsten vertonen. Time-Table is op dit moment nog niet bekendgemaakt.

1. When did you start DJing? Was techno your first love?
I started dj'ing in 1994 at small parties in Morioka, in the north of Japan. Before techno, I used to love EBM.

2. What other kind of music do you like and what's in your CD player at the moment?
I listen to industrial and dub reggae. Right now I am into the Einstürzende Neubaten sound.

3. If you compare Japan and Holland (or Europe in common), what's the difference?
If you mean about culture, obviously Japan and Europe are quite different. Unfortunately I haven't had the chance to stay long in Holland, so the areas I know better are Eastern Europe and Spain. If you are asking me about the best place to live in Europe, I would definitely choose Spain. But Holland must be a great place as well!

4. Are you looking forward to your gig at Reactor in Rotterdam?
Yeah, and I am sure it's gonna be the greatest crowd. I am also really excited about playing with my very good friend Dylan Drazen, because last time we played together was almost two years ago in Budapest.

5. You do live–acts and DJ sets, what's your favourite?
I like both at the same level, it's like if you had two sons, which one would be your favourite..?

6. Why did you think Reactor Booking choose you for a set at their party?
Well, first of all I think they did a great job putting this amazing line up together. I have played only once in Holland before (not live) so this will be a great oportunity to rock the Dutch crowd.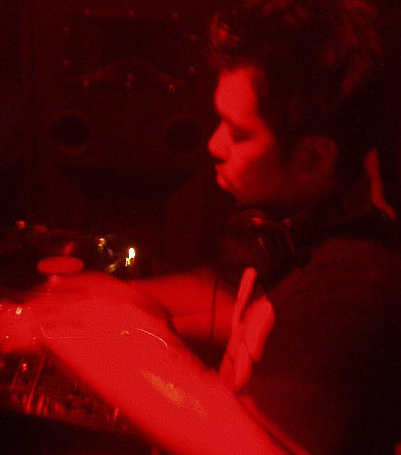 7. People in the European scene know you as an underground dj, how long for that to change?
Good question, I never really thought about it. When I'm producing at studio I try to express my feelings just as best as I can, always looking for my own sound, that's it.

8. How is your label 'Wols' doing and what are your plans withit?
It's doing fine, thanks. I am really satisfied with the exposure of 'Wols'. The next releases will be 'Wols 2' including two tracks of mine and Oscar Mulero and Christian Wünsch remixes, and 'Wols 3' with three tracks of mine and a DJ Shufflemaster remix. Both will be released on April 2004.

9. 'Offbeat' is a relative new scene for the Dutch people, what can you tell us about it?
I have been releasing offbeat techno since 2001, but I never thought it was a different style, to me it's just techno. This sound is really powerful because it has more kick sound than straight beat style has.

10. Which equipment do you use for your livesets?
Besides the laptop, I use a KAOS Pad and sometimes a microphone, this depends on the venue size and the sound conditions at stage. I'm already preparing something special for the gig in Rotterdam



11. Your name is mentioned between names like Wünsch, Grovskopa and Exium, you are the big names in the offbeat scene. How big do you think it'll get?
In my opinion not much bigger than it's already now. You have to think that offbeat style for over two hours at the same party could be too boring, specially if every artists play same records 'cos there are not many good offbeat releases if you compare to the other techno styles.

12. How is your English
Getting much better, thank you. First time I came to Europe I could just speak japanese.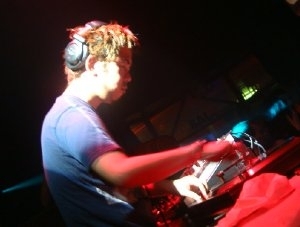 13. What are your favourite record, producer and label.
Kraftwerk - Tour de France (original track from 1983)
Scorn (british producer)
Deafmosaic (Gunjack's label)

DANK U WEL
ありがとう
TAKAAKI ITOH

Reactor-Bookings, bedankt voor de hook-up!