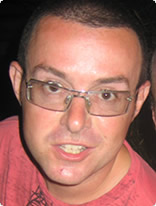 Jules began playing in 1983, since then he has played across the length and breadth of the United Kingdom and on almost every continent in the world. Jules is now at the peak of his profession, with his worldwide appeal ever increasing. He blends passion with technically brilliant sets that not only maintain his domestic and international demand, but also continues to expand his potential audience at an exponential rate.

Over the past five years, he has risen to meteoric success. In 1998 was voted No.3 in the 'Top 150 DJs in the World' in DJ Magazine, along with the No.1 position at the 'Mixmag Clublife / BBC2 Awards'.

In 1999, Jules was voted 'Best DJ' at the Muzik Awards and No.1. in the 'Mixmag Readers' Poll'; at the Ministry Awards Jules won 'Best DJ' and 'Best Radio DJ' and at one of the final award ceremonies of the year, the 'Smirnoff Dance Awards" in Ireland, Jules won "Best International DJ". Judge Jules has in essence 'cleaned-up' in '99, collecting most of the major titles at all the music awards. In 2000 Jules has added to his accalades by winning the 'Best Radio DJ' at the Dance Star Awards in June.

Club Work: Jules plays at all the top club nights in the UK: 'Cream, Gods Kitchen, Miss Moneypennys, Progress, Passion' and 'Serious at The Cross' and has a residency at one of the top super clubs – 'Gatecrasher'. He is known to be the largest crowd-puller on the club circuit. Jules also plays regularly in Europe, the U.S. and Southern hemisphere countries (e.g. Brazil, Argentina, Australia, Hong Kong to name a few).