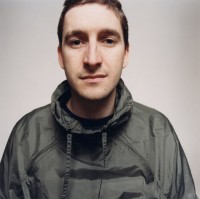 He may question its wide remit, yet an album of such virtuosity, scope and courage is something to be applauded. For too long dance music has remained staunchly ghettoised into hard-line scenes, yet with Director's Cut, Begg's first solo album under his own name, he sets out to smash the prevailing trends and set a new world order. As Begg comments, "I have varied tastes so I make varied music. I can't understand people who make an LP that all sounds the same - do they only listen to one kind of music?"

Born in Leicester in 1972 and subsequently raised in the quaint surrounds of Warwickshire's Victorian health mecca, Leamington Spa, the story of Si Begg is intriguing, non conformist and riddled with unexpected twists and turns.

By his mid teens he had cultivated a fascination with the mechanics of sound, consuming sonic pioneers from Frank Zappa to contemporary noise terrorists like Nalpalm Death and electronic futurists Kraftwerk. It was inevitable that his burgeoning musical interests would soon inspire him to take a more hands on role. By the late 80's he'd formed the traditional school bands playing the guitar and drums but also began to collate a primitive armoury of equipment. Antiquated reel to reels, shortwave radios, borrowed analogue synths and even a ZX spectrum, anything that made a sound was eagerly exploited. Spurred on by the experiments of Cabaret Voltaire, Severed Heads and SST Records' agit cut 'n' paste merchants Negativland, Begg made his first steps into music production. The results were hours of recordings under the name Cabbage Head, created with a loose group of like-minded musicians and artists. These anarchic slice and splice affairs showed a complete disregard for genres and stylistic concerns, anything and everything was fair game. This was a blueprint Begg was to follow throughout his career.

By the turn of the '90's the musical landscape had changed beyond all recognition. Electronic music, which a mere half-decade previous had seemed a futuristic form only available to the few, had become accessible to all due the availability of cheap equipment. Clubs like Amnesia in Coventry, the DIY ethic of far reaching labels such as Sheffield's Warp Records and the pioneering spirit of John Peel who's radio programme showcased talents from UR to Whitehouse acted as the catalyst for Begg to delve further into his sonic pursuits.

By 1991 Begg had been DJing regularly in the Warwickshire area and was continuing with his Cabbage Head projects. After a handful of aborted attempts at higher education Begg had relocated to London and had begun DJing at squat parties on a weekly basis. In 1994 Begg began to establish himself as a force in electronic music. Inspired and spurred on by close friend

Cristian Vogel they released the Inevitable Technology EP on Thomas Heckmanns Trope label which garnered a considerable amount of critical acclaim. By the turn of 1995 Begg had embarked on an unstoppable musical path that would see him release a multitude of singles while constantly shifting labels and forever plundering styles and genres like a modern day electronic Fagan.

1996 to 1998 saw an explosion of releases. His workload became mammoth as EP after EP was churned out under an alarming array of monikers including Bigfoot, Cabbage Boy, Buckfunk 3000 and plain old Si Begg. Work usually came via friends and close associates as Begg set about mystifying expectations as he hopped between styles on a regular basis recording for Tresor, Language, Eukatech and Ninjatune.

Typical of his approach were his first two albums. On the one hand recording an album of plunderphonic experiments as Cabbage Boy on N-Tone (Ninjatunes 'experimental' off-shoot) which encompassed the cut and paste ethics of hip-hop, adding newly available digital manipulation techniques. On the other hand his Buckfunk 3000 project on Language was a blast of the future, mashing up Detroit techno, drum and bass and electro p-funk adding to the work of T-Power and Freq Nasty and what was fast becoming the nu-school breaks scene.

Never content to stand idle, Begg continued on his mission. Confounding the critics with his anything goes approach to music making. Amazingly, he also found time to run a number of labels such as Mosquito with Cristian Vogel, Noodles and Noodles Discoteque. His first release on Noodles, which Begg dubbed 'the stupidest recording organisation in the world', was The Complete Death Of Cool (Noodles/Leaf label) A 38 track, 72min, cut 'n' paste compilation of his own work and his worldwide league of 'noodle-eers', it both baffled and delighted the critics and public alike with its musical chutzpah.

By the turn of the millennium Begg had settled in North London, set up a studio, signed to novamute and hatched plans for his next album, The Mission Statement under the guise of S.I. Futures. An electronic dig at the corporate world of monotony and hegemony that Begg felt mirrored the path that dance music was then heading down, the albums playful feel and effortless ease was a long way from the rigid conformity of his musical peers. Bold, brash and stylistically diverse, the album hinted at the path ahead for the already critically lauded Begg.

Amongst the steady stream of releases Begg also finds time to travel the world Djing and performing live. He's played some of the worlds most renowned clubs including The Boutique at Fabric in London, Tresor in Berlin and Liquid Rooms in Tokyo. Other recent projects have included music for a short film, sound design for programs on the BBC and experimental audio for a cover DVD for Creative Review magazine.

Director's Cut started from nothing. No old ideas, no half finished tracks from previous incarnations. Recorded over the past year in his home studio, the intention was to produce an album that captured the true spirit of Si Begg. "I wanted it to be a true reflection of my aesthetics," commented Begg, adding with an after thought "total self indulgence at the end of the day". Yet his unstinting self-belief has created a totally unique album brimming with unusual and far-reaching ideas.

Brave, uncompromising and astonishingly diverse, Director's Cut points towards the future of electronic music. Towards a world free of stifling genre boundaries and inverted snobbery. Towards a future beyond the functional realms of the dancefloor. Towards a time when such music is judged equally alongside the more, so called, traditional forms and styles.