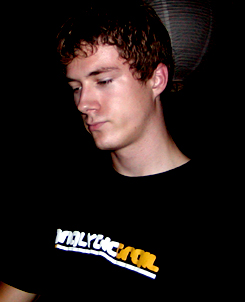 After being influenced by mix-tapes of artists such as Richie Hawtin, Dustin began writing music purely for fun. Dustin met future-partner Ian Lehman, already established in the mid-west rave scene. Ian explained that music similar to his was showcased at raves. Ian invited him to one of his shows and Dustin took his offer to see what he was talking about. After being exposed to just one party, Dustin knew this was his future. He started doing Live PAs at various local parties and quickly became a favorite. After a year, Dustin stepped up to the decks and won just as much respect as he did with his productions.

In early 2001, Dustin and Ian decided to take things to the next level. They put a halt on bookings and concentrated on the studio. A year later their work had emerged onto vinyl and all over the internet, creating a serious buzz. Abiotic was born and the duo formed The Attack People.

A few words can easily describe Dustin Zahn's style: moody, tribal, dark, and hypnotic. Since Dustin co-founded Abiotic Recordings with Ian Lehman in 2001, he's finished projects for labels such as Invasion, Mankind, Compound, GFR, Humanoid, and many other labels. His tracks have received support from techno DJs such as Adam Beyer, Ben Sims, Chris Liebing, Dave Clarke, Umek, Cari Lekebusch, Patrik Skoog, and countless more. Together with partner Ian Lehman they perform a Live PA under the moniker "The Attack People." A project concentrating on moody, futuristic funk for both the mind and dance floor. Zahn is also known for his diverse DJ sets which have brought him all over the U.S., to Europe, and South America.