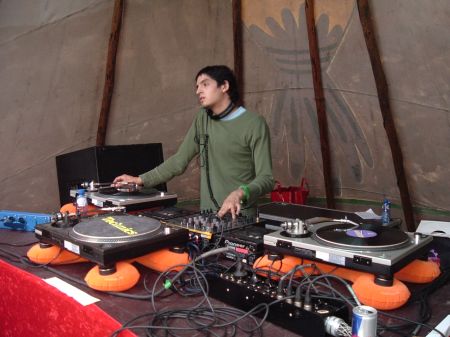 Originally from Chili but raised in the Netherlands, Carlos Valdés was already interested in music at a very young age. His parents encouraged him at the age of 6 to develop his musical talent and he started to play the piano.

From the age of 17, he started going out and discovered electronic music and developed a great passion for it. When he first heard and felt Rolando's classic 'Knights of the Jaguar', he was so impressed that he decided to start purchasing vinyl.

In the beginning of 2001 he began mixing in a small bar in Amsterdam. Only a few months later he started playing in several clubs.

Carlos Valdés can be considered as one of the young talents in the Dutch dance-scene, developing each day. He is a rising star and has already performed at well-known clubs and events in the Netherlands like Chemistry, Dimitri's HighTechSoulMovement, Joost van Bellen's "Zin" at the Arena, Panama, Twstd, The Getaway and at the VIP-area of Awakenings the festival.

His first international appearance lead to an instant offer to become a resident at Munich's P1 Club, Germany. Ibiza 2002 he played at The Underground and on New Year's Eve 2002 he made his first tour to Turkey together with well-known deejay's like 100%ISIS and Angelo d'Onorio. In January 2003 Carlos Valdés also made his first tour through South America where he played in various clubs like 'Family Dance' (BA, Argentina).

Currently Carlos Valdés has his own residency at Club 'More', every second Saturday of the month. The evening, 'Real Audio' is co-hosted by 'Sandrien' and 'Richard' from 'Club Risk Management'.

His style can be categorized in Tech-House and Deep House. His way of mixing can be described as a refreshing, surprising and creative approach that comes from within the heart. As Carlos Valdés quotes: "I wanna rock some souls"!
Performances