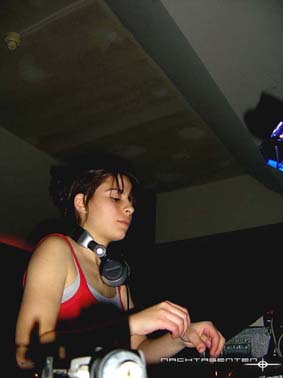 maayan nidam aka miss fitz, dj/producer, tel-aviv - berlin.
plays minimal house n techno.
in TA , teaching at the contemporary music school, n managing the label n dj agency.
had a weekly house music program on national radio (Galatz).
music manager n advisor for bars n clubs round the city.
in the past year works as a dj in berlin clubs such as : Globus-Tresor, Water-gate, Goldengate, Trend,King Kong Klub, Schonwetter, Kinzo n Cookies n keeps residancy in places like Ambulance , klub der republik, Astro bar n the infamous Ponylounge parties n events.
also performed at TwenFM, NBI, beriln.nachtagenten.de events, and founded derschmuck- an audio-visual group.
Performances