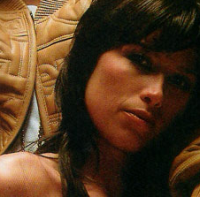 Back in 1998, Jezz (1978) a.k.a. Jessica got in touch with DJ-ing for the first time. A DJ friend gave her some lessons, just for fun. As her passion for music grew as time went by, she kicked off her DJ career in 2002, and started buying her first records. Though she didn't have any experience, she was asked to start DJ-ing in a club called DMW (Utrecht): every weekend eight hours of spinning. Jezz soon developed her own mixing skills and was asked to play in some other clubs.

Together with co-DJ Lin, as a duo known as Jezz-Y-Lin, they made it to the finals of a talent scouting from Heineken and UDC, and made it to the second place. Because of that competition they were booked for one of the greatest dance festivals in Holland: Dance Valley.

The summer of 2003 was a good and busy summer for Jezz. She was booked for popular beach parties and also for another big festival in Holland called Misteryland (ID&T). In September Jezz-Y-Lin were announced 'Rookies of the Month' in the magazine Basic Groove.

Jezz's music style is very divers: from deep house, US Garage to Latin beats. Groovy, funky, sexy and uplifting beats.

Besides DJ-ing she also organises her own parties in the Ministry in Amsterdam, called Woman's World, a concept consists of female DJ's, staff, promoters.
Performances