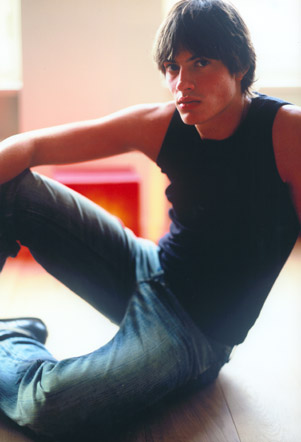 With a small collection of records Jeroen te Rehorst started mixing at the age of 16. At the time he experienced with a lot of styles like hip-hop, R 'n B and drum 'n bass. After a while he decided to switch to house-music and from that day he, like many others before him, also got hooked to the catchy tunes that are played in clubs everywhere. He started playing, known as Dj Dekky, at small house parties, school parties, trendy bars and entered dj contests to gain experience to play for a crowd and learn from other dj's to optimise his own skills.

One thing you can say about Dekky: He's a crowd-pleaser: "…Most DJ's tend to forget that they are only standing in a club with one goal: entertain the audience. Sure….you have to play tunes you like, in order to give a performance, but if you see that nobody is dancing, you'd better start playing those hits, hehehe…"
In February 2002 he started working at Rhythm Import, a recordshop in Amsterdam. There he is responsible for the House department. In this period he still learns more and more about the music and gets a lot of contacts in the industry.
The year 2003 was going to be a promising year for Dekky. That summer he got several invitations to play at the Republiek, Bloemendaal a/zee's hottest beachclub, and he gained a residency once a month in Las Palmas, the most popular club in Rotterdam. His first foreign adventure was a fact: MTV Romania booked Dekky for a Romanian tour during Christmas, which was just excellent!
This year he started playing as a resident dj for the Tea Dance parties sundaynight in the Sinners, got invited several times to play in the, internationally known, Supperclub and it's new offspring, The Supperclub Cruise, and is booked for the summer period to host a new club to be opened up in 'party-island' Krete.

Dekky's style of house music can't be defined actually. He rather refers to, what the Dutch say, 'gezellige' house: "…Personally, I don't think you should think in sections, concerning music. I like music in the most general meaning of the word. Music is an universal way of expression. You decide what music or which expression is the most interesting for you at that moment. Some people are really protective about their style or section, but I think those people are just narrow minded, because there is so much more then, for instance, only Hip Hop. That's why I can't say I dislike some styles, for every style, whether it is classical, soul, groove, funk, tribal, latin, (speed) garage, 2 step, hip hop, drum 'n bass or progressive house/ tech-house, has got some top tunes! When people ask me what kind of style I play, I just answer: I'll send you a mix tape, and then you decide…"
Performances