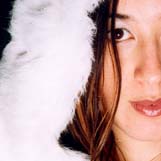 An experienced, professional on the worldwide DJ circuit 10 Sui packs her DJ box and racks up the airmiles alongside some of dance music's top rank DJs. An artist well versed and able to summon up the masses to groove alongside not only breakbeat's top levellers, but also techno's elite such as Josh Wink, Funk D'void and Silicone Soul to name a few. Her trademark electro tech breakbeat style is what has continued to keep her busy on the worldwide circuit year after year.


2004 has seen female selector 10 Sui return from Australia's SummerDaze festival circuit with artists such as Roger Sanchez, Yousef and Groove Armada, pulling crowds of up to 28,000 at the Sidney Mayer Music Bowl, Melbourne , Perth and Sydney. She also supported the 'Freeland' live show on their Sydney and Melbourne dates with her fusionist electro sculpted breakbeat set.

May 2004 saw Cream promoters throw Jakarta's first outdoor beach party where 10 Sui rocked a crowd of 5000 in the Indonesian summer heat!

Guest sets on Kiss 100 and Radio 1's Annie Nightingale show during April and May has meant she has been frequenting the airwaves and filtering out her 'Sui'shi' mixes to the nation.

A summer highlight for 10 Sui is spinning alongside Josh Wink and John Acquaviva at the premier Ovum Party at The End.

And look out for 10 Sui's forthcoming vocal release on Heavy Disco due out in October - check www.heavydisco.com for info. Other productions for later this year include a colloboration with Josh Wink and productions on her own label Sui'shi.

"10 SUI adds a much needed slice of feminine charm and electronic soul into a scene dominated by 'bloke beat' djs. She'll give any boy dj a run for their money. All hail the First Lady of Breaks!" Stanton Warriors.

'10 Sui re-arranges the Furniture in your ear" Kid Koala Ninja Tune

'First Lady of Breaks' Danny Mcmillan

'This Sista is definitely doing it for herself' IDJ Magazine

"10 Sui is one of the best Breaks artists to come out of London' Eyephunk San Francisco

"…sleek, awesome….." Chew the Fat.

"There are precious few DJ's who play more quality music that holds the floor without resorting to the obvious than 10 Sui." Freq Nasty.
Performances