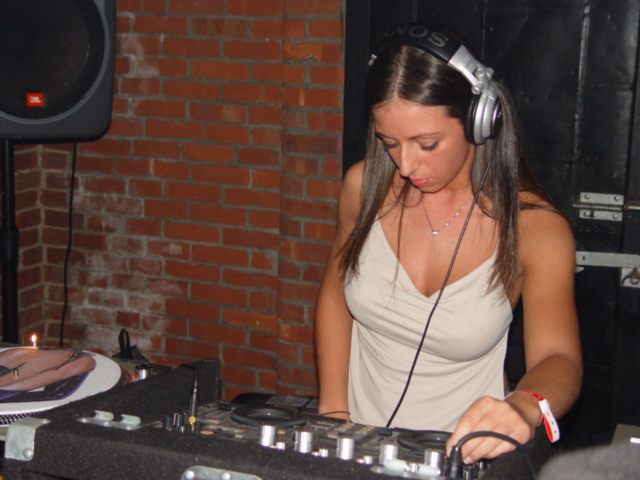 Succeeding in the competitive world of DJing takes hard work, good fortune and talent.

New York based DJ, Melissa Nikita displays all of the above attributes and a keen ability to consistently rock the house. Taking components from all over the musical map, Melissa blends tribal-tech rhythms, funky percussion and relentless energy into her own style of techno madness. A style that is gaining her accolades and recognition near and far.

Based in New York City, Melissa has cultivated relationships with some of the hottest producers, DJs and venues on the scene. She plays at one offs all over the world.
International Venue as follows: "Lollipop 5 Techno Festival" in Quebec City, Canada; "I LOVE TECHNO" festival at club Sotano in Caracas Venezuela; "Karmasutra" in Medellin Columbia. Some National Venues include: Club Emerald City in Philadelphia, "Return 2 Paradise" at club Therapy, R.I., Exit, Float, ROXY NYC. Tag-Teamed with DJ's from Tronic Treatment and NYEX at New York City's techno hotspot Drinkland & Trust Techno @ Club Trust, and hosted top talent at her residency at Centro-Fly (including DJ's such as Carl Cox).

Melissa has also made her mark in the studio, and flexes her ability to be diverse in the music scene. Playing the role of DJ/Producer and co-founder of SubCentra records, Melissa assists in production, not only for her love of Techno, but a whirlwind of other genres. (www.subcentra.com) She also assisted in the operations of Sub-Audeo Records and is working along side producer Serge DeVant as lyricist. (Several tracks written by Melissa under Magnetik Music were played regularly by Paul Van Dyk.) Melissa also acted as a vocalist in the summer of 2000 & released "I Want You to Know", produced by Jim Heinz of Sound Factory NYC and Jonathan Peters Enterprises fame.

Constantly growing as an artist, performer and DJ, Melissa Nikita is poised to make her mark on the electronic music industry and establish herself as a force to be reckoned with on the global techno scene. The journey has just begun.
Performances