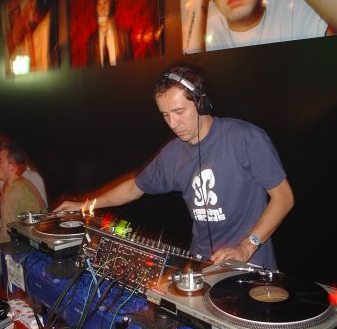 On last Traffic in may 2004 I first heard Carloid play in the Café of the Melkweg.
I was happily surprised by the records he played and the fluent mixes.
After asking a bit around and surfing the internet I found very little information about this dj. That's when I decided to mail Bart Skils for his email addres. Besides Carloids mail addres, Bart told me his real name was Carlos Nascimento, he is a nice guy and that he is very good at mixing minimal and harder techno! Time for some introducing questions!
Read the interview here!


Music has always been a big part of my life. My father was a singer and I was a self taught drum player for almost 2 years at age 14.
My first contact with underground electronic music was in 1993 at one of the first raves in the south of Brazil with seminal English act Altern8 in the line up.
That sparked my interest and in 1995 I was converted to Techno. I knew I found the energy and freshness that I had lost with other styles of music.
At that time I was already a DJ playing indie/alternative rock and the transition to electronic music came naturally, together with the fact that I could not hear in most clubs the music that I liked.
Due my close contact with the alternative scene in my city in Brazil I helped to organize a few parties and spread electronic music to other audiences. My first gig playing techno only was in '97. After that I have played in most of the underground clubs in Curitiba.

In '98 I decided to move to Europe to get closer to this scene and to develop my skills. The Netherlands proved to be a good choice due to the amount of good parties and quality DJs constantly playing here. I have played in many bars, clubs and parties in Amsterdam, Austria and Brazil.
Since 2001 I have been playing with 3 decks, which allows me to explore different rhythms, sounds and textures which, for me, is the main force behind Techno and electronic music.