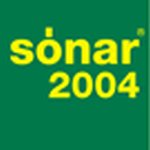 Op 17 juni barst in Barcelona het Sónar festival los! Drie dagen en 2 nachten zal er in heel Barcelona feest zijn op verschillende locaties. De optredens zijn heel gevarieerd, maar ook dit jaar zal Techno een prominente rol spelen op het festival. Lees verder om meer te weten te komen over de verschillende dj's een livesets op Sonar!
Techno goes on

Techno will once again play a prominent role at this edition of Sónar.
Over the three days, the Sónar by Day stages will be showcasing the different trends of what is one of the key genres of electronic music.

On the roster are some the all time stars of the dance scene such as Carl Cox, the man who knows no limits when it comes to mixing, Richie Hawtin, whose ability to endower techno with voluptuousness remains unbeatable, and of course, the more than great Jeff Mills, the illustrious baron of Detroit, the Motor city.

Other frontline names within the geography of techno will also be making their appearance at the festival, such as Dave Clarke, Matthew Dear, DJ Hell and Ricardo Villalobos as well as the new dance music generation along with some of the gifted students of today's underground such as Agoria, Geoff White, Tiga, David Carretta, Magda, Paul Nazca and Phon.o.


The Masters

Jeff Mills::
Saturday 19 June, 01.00 am
SonarClub
His groundbreaking DVD "Exhibitionist" offered us an in depth look into the DJing of Jeff Mills, one of the living myths of techno. On the cutting edge of electronics and light years away from other pretenders to the throne, Jeff Mills makes it clear to us always that his concept of mix and of dance music continues to forge ahead opening up new perspectives for the techno genre whilst leaving commonplaces aside, speed, precision, personality and lots of character. Dance in its purest form.

Carl Cox::
Saturday 19 June, 02.50 am
SonarClub
Since he gave up his residency at the booths of Base the busy agenda of this megastar of English techno has become busier and busier. The fact is that with international tours, studio productions, remixes and television appearances, Coxy is more than busily fulfilling what has always been his mission: to spread the message of raging, festive and visionary electronics far and wide.


The Disciples

Tim Wright::
Friday 18 June, 00.30 am
SonarClub
The names Pin, Sand, Germ and Tube Jerk are an inseparable part of the history of advanced electronics of the nineties. And after them comes Tim Wright. A relentless explorer of hard to classify outer worlds of sound who, since the mythical times of the Finsbury Park studios in York, has never ceased to break moulds. His latest release, "Thirst", breaks the fundamental laws of electro, jazz, ragga and techno, to the pleasure of the very adventurous.

Agoria::
Friday 18 June, 04.40 am
SonarClub
Sebastien Devaud is one of the latest great revelations of French techno. Strongly influenced (and respected) by the fathers of Detroit techno but with a highly personal and elaborate sound of his very own, Agoria's tracks are a feast of precise rhythms, electronic soul and sour synthetic sweetness. "Blossom", his first long play release has more than confirmed our high expectations. And that's just the beginning…

Duelling Titans

Richie Hawtin vs. Ricardo Villalobos (turntables, efx & machines)::
Friday 18 June, 01.30 am
SonarClub
A face to face between two of today's maximum exponents of minimal techno: Richie Hawtin and Ricardo Villalobos. A duel at the top which will help to clarify exactly why these two sound experimenters have achieved such fame and success and that promises to be an unforgettable event for those less orthodox and more discerning clubbers.

The Minimalists

Matthew Dear::
Friday 18 June, 04.00 am.
SonarClub
The latest sound excursions of Matthew Dear have brought him to the doors of funky techno and minimal. Inspired by the work of pioneers such as Mike Ink, Thomas Brinkmann and Ricardo Villalobos, Dear has known how to digest, manipulate and reinvent his own version of the facts in this constantly changing genre. His recent incorporation onto the catalogues of Plus 8 and Perlon has firmly placed Dear as a key figure on the scene and is able to redefine the limits of club music without losing track of his most essential objective: the dancefloor wants to dance.

Magda::
Friday 18 de June, 10.30 pm
SonarClub
Weaned by and during the second wave of Detroit producers, this experienced DJ (who will soon be making the leap to production under the name Run/Stop Restore) is one of the new milestones of American minimalism. The great female hope of the Motor City fostered by Richie Hawtin.

Geoff White/Aeroc::
Friday 18 June, 05.40pm
SonarDome
A regular on the catalogues of Force Inc., Cytrax, Morris Audio, Persona and Tigerbeat6, offering bleeding edge quality electronics. At each and every one of his sessions this veteran of the American techno scene dishes out his personal and unique style characterised by naked and organic minimalism. It is no coincidence that his name is also associated with another classic, Stewart Walker, together with whom he has sketched out the new skeleton of house with strokes of glitch and click-no. A new way of conceiving the dancefloor.

Bizarre Love Triangle

David Carretta::
Saturday 19 June 01.30 am
SonarPub
The first name to be released on the DJ Hell label, he has gradually established himself as one of the heavy weights of electro-house pressed in Europe and also opened the road for other French speaking artists who found their way onto Gigolo Records' catalogue electronique. Raunchy groove from Marseille.

Dj Hell::
Saturday 19 June, 02.30 am
SonarPub
If his impressive "NY Muscle" left you crying out for more, Hell is back again, with a thrilling set of visionary dance music where anything goes. Eighties tack, disco-techno, classy electro, recycled EBM and powerful house. Simply unstoppable.

Tiga::
Saturday 19 June, 04.30 am
SonarPub
In the early nineties Tiga laid down the first stone of the rave scene in Montreal and forged a reputation as one of the leading personalities in Canada's club culture. Even so, his work stayed underground until his international hit "Sunglasses at Night" brought him into the limelight and turned him into the master of electro that he is today.

Underground Power

Bill Nasty::
Friday 18 June, 03.30 pm
SonarDome
He has been active on the London Club scene since 1989, where he started building up a reputation as a disc-jockey and producer at the Brain Club in Soho. Bill Nasty's career is full of glorious moments. From the mix-CD that started off the "Journeys by DJs" series, to his Japanese tour alongside Saint Etienne in 1992, not to mention his highly acclaimed record labels (three, no more no less) featuring works by stars such as Adam Beyer, Cari Lekebusch, Marco Carola and Gaetek. Power of the underground.

The Mutant Faction

Das Bierbeben::
Friday 18 June, 06.30 pm
SonarHall
At Shitkatapult they define them as mutant tech-disco, a label that no doubt falls a bit short. Das Bierbeben is an atypical group made up of five zanies, that picks up on the spirit of post-rave and turns it into XXI century punk. Synth-pop, EBM, techno, disco, impregnated with an unmistakeable German aroma and unabashedly mixed with a blender or something worse. Aerobic funk full of presence and with a sense of humour.

Phon.o + Transforma visuals ::
Friday 18 June, 08.30 pm
SonarHall
Legend has it that Carsten Aermes gave birth to his techno-dub experimentation cell under the candlelight on his aunt's farm, lost in some far away place in East Germany. Like many others, the fall of the wall opened the doors for him to Berlin and on to new horizons. So much so that his first works were released on the other side of the Atlantic by the Californian label Cytrax. The warmth and pristine dirtiness of his productions have helped to team him up with T.raumschmiere and Co, together with whom he is helping to shape the personal sound of Shitkatapult.
Visuals by Transforma.

Erotica and robotics

Transparent Sound::
Friday 18 June, 04.15 pm
SonarDome
Orson Bramley and Martin Brown have been nurturing the electro virus since 1994, though it has taken them over half a decade to get it past the laboratory stage. Electrix was there to help them, the Billy Nasty label that pressed it and got it into the cases of Laurent Garnier and Dave Clarke thanks to tracks such as "Emotional Amputation". The sweet and sour face of electro.

Dave Clarke::
Saturday 19 June, 04.40 pm
SonarClub
It is no coincidence that his record comeback, six years after his faultless "Archive One", bears the title "Devil's Advocate". The truth is that Dave Clarke is not your middle of the road artist. He is more like an electronic Goliath, capable of reconciling speed and devastating techno, be it from inside the studio or from the darkness of a booth. The only man who vindicates Bauhaus, relentless Detroit techno and classic funk, and he mixes them without making it sound kitsch or stumbling in the attempt. One of the all time greats.

Paul Nazca plays Scandium::
Saturday 19 de June, 06.00 pm
SonarLab
Co-founder alongside André of Ultracolor of Scandium Records, a label that in recent years has been on the lips and found its way onto the select mixes of DJs such as Oxia, Michael Mayer and Laurent Garnier. As a producer, Nazca is totally devoted to the Scandium legacy with sporadic excursions onto the catalogues of Goodlife, Xyrus, Turtle Trax, A-Traction and Spiel-Zeug. Appellation of origin techno-electro.