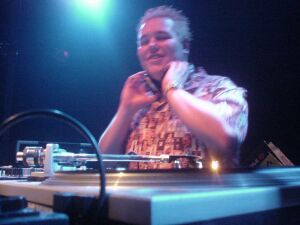 Cor Fijneman has been in the music business for many years now, and has become one of the few who has a true understanding for quality trance music. He has produced several tracks with DJ Tiësto, The Dawnseekers and DJ Montana, and has recently remixed artists as BT, Major League and Dance Nation.

His mixcompilation debut, In Trance We Trust 005, made a fresh impact on the In Trance We Trust compilation series. Cor is also handling volume 6, taking the series to again a higher level.

Cor currently holds a residency in the netherlands, where he entertains a small crowd every saturdaynight. He is playing clubs all over the country, from amsterdam to maastricht. He headlined events in Norway several times, and performed on national radio. Gigs in Greece, Spain and Panama are scheduled for the summer of 2001.