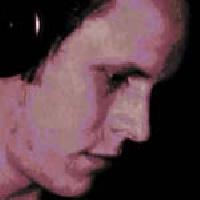 Duley, alongside Oliver Ho, Tommy Gillard, Rob Alcock, Andy McLaughlan and Dan March, is one of a close-knit group of West London producers whose cyclic electronic music (referred to by spotters and music journos as 'the Ealing sound') exists in a totally different universe to the current mainstream. "We're not a bunch of producers that just met up because they were living in the same area," tells Max when I ask about the formation of their prolific circle, "We're a bunch of friends who all started producing."

Having lived in Ealing practically all is life his musical ancestry closely matches that of flatmate Oliver Ho, since the pair formed a friendship at the age of fourteen. When his productions debuted on Ho's Meta imprint in '98 (Meta 003) Max believed their styles to be at "a point of convergence". Indeed, many assumed his name a moniker for the label boss, refusing to believe Max existed. But following a flurry of well-received releases on labels such as Dust Traxx subsidiary Hi-Octane and Steve Bicknell's Cosmic ID (and also two labels of his own) there no doubt at all that Maxwell Duley is alive, well and living in Ealing.

His style of dark, twisted and very tonal dancefloor music caught the ear of DJ Rush who subsequently lined up an EP release for Max on his Kne Deep imprint. It was soon after taking up the lanky jackmaster's offer that Max decided to set up both his Arc and Arc(ane) projects. "It was basically a case of deciding that I was going to do two labels. I can put slightly more banging stuff out on Arc and the deeper, more surreal stuff on Arc(ane). I always wanted to make sure there was the scope for quite hard stuff as well as the deeper stuff - which is essentially the direction I want to work towards."

Though DJing for eight years, it is only now he feels properly prepared to do so, armed with his own sonic arsenal. "I like to play tracks that have structure" he comments. " I don't necessarily want to mix one record in thirty seconds after another record, because you might miss the whole point of the record that I'm playing. Four minutes of music might be designed just to focus around a five second section of that record. If you just hear that five seconds section it's meaningless, if you hear the two minutes before that or the two minutes after that it's meaningless, but if you hear it all together it makes perfect sense."

So, if he's been living in London all his life, surely he'd like to play there more - perhaps get involved with a club night? "I think it's very difficult to put on a night in London because things just fall flat on their face so easily" he sighs. "I've been to so many club nights in London when you turn up and it's just a horrible venue, it's cold, it smells, the sound system is absolutely disgusting, and you just don't want to ever come back. It's not necessarily the fault of the promoters. Even the shit venues are expensive. I would never get involved with promoting, not in London - absolutely no way. It's a terrible, terrible game. It really boggles the mind."