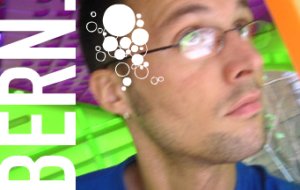 Before 2004, Bern (Laurent Bernonville) was almost well knowned as a dj performing techno/funk/house sets in many clubs and parties in the north of France and Belgium. At that time with K-rym they releases there first 12" on their own label "Tenac-c".
Since the birth of his son, Bern widened his musical approaches and feelings of electronic song-scapes. By weekly playing in the "studio 1" local radio show with Tex and Jonas Bering. He gets some "raw influences" that he injected through his new musical projects with succes: in 2003 his track "loann" was featured on BBC1 Richie Hawtin dj set tracklisting! (The first track of Hawtin's essential mix, red.)
Now Bern explores new rythms & sounds on many labels and Postair the one he has created with Jonas Bering and Tez.
Molair is his new musical project with Tez (Thierry Mbaye).