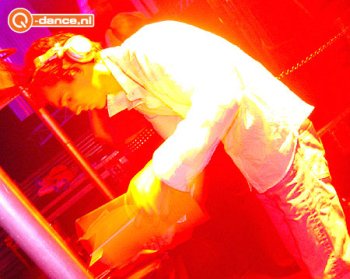 Xanno Gallois (Xander Gallois) was born in Hilversum, Holland on the twelfth of February 1980. He still lives in the same region. Since childhood Xanno has been searching for a new way to express his perspective on music. For example, he played in a hard rock band at 15 where he tried to let his kind of music be heard up to a certain level. This was not enough for him because he had to consider the tastes of the other bandmembers.

Composing music on your own was practically unheard of until he discovered house music at the age of seventeen. Dj`s and producers immersed themselves in the art of creating their own style. Pretty soon Technics sl mkII decorated his bedroom. Xander started out with hardtrance but switched over to techno rapidly. This kind of house allows more creative freedom and lets you develop an own style.

Aside from spinning other people's records he produces music in his own studio. Xanno plans on promoting his own productions and playing live sets for his audiences.

He set up a party organization about a year ago called "Project X-it". A lot of big names have already played sets at these happenings; Remy, Shinedoe, Cristian Varela… Xander wants to give unknown talents that don't get much farther than their own bedroom a chance as well. He makes this possible by combing them on the list with the `big names`.

Xanno Gallois` DJ career is on the move. He has laid down a set at many parties but the summit must have been Teqnology (mainstage) at the Heineken Musichall in Amsterdam.

His style has most often been compared to the monotonous droning of Richie Hawtin (who by the way, is his big example). Xanno Gallois has a lot of fantasy and is very self-sufficient. Just like his idol, he tries to get his audience in to a kind of trance they have trouble getting out of.
Performances