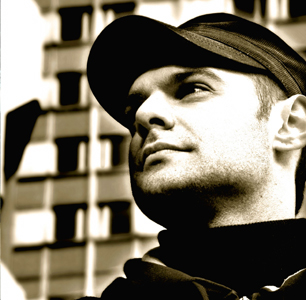 Silversurfer aka jannis, grew up in a small and boring city:Gifhorn.

Getting really strong influences from Zapp and Kraftwerk he started at an early age to get himself more and more in touch with music. A classical music education followed with trompet and clarinnete.

And soon the first big love of his life arrived: 1210.
Starting playing in the suburbian area of Hannover was ok, but not satisfying. So he got out. Greece and the beautiful Islands in the Aegeis were the one to hear first his hypnotic – new- deep and sexy style.

Doing this he played almost in every club round Greek Islands and decided it was time to move to "Electronic Music Metropolis" – Berlin.
"Welcome to Berlin" was born and came out on Lasergun.The track was THE underground tune for 2003. First residencies in Berlin began: "Altes Casino". Tracks for bpitchcontrol together with Kiki followed and
established Silversurfer in Berlin as a respected and high-skilled DJ.

Nowadays he produces for Bpitchcontrol Berlin and Crosstownrebels london and defines his style as "sexy-minimal-sweaty-driving". Results are shown on dancefloors worldwide.