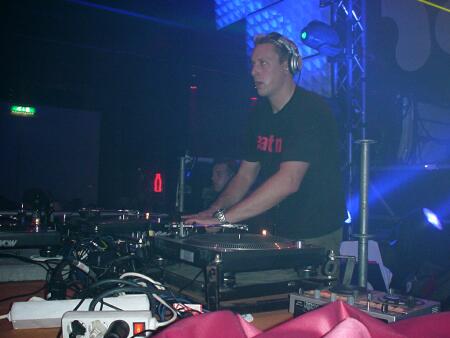 Umek is DJ-ing since 1993. Playing Techno, Detroit percussive stuff and he likes also Electro. Umek has been playing already all over the world.
His first Labels "Absense" and "Expire" he closed and right now he is running "Consumer Recreation" and "Recycled Loops" (together with Valentino Kanzyani) Labels.
Every Monday DJ Umek is running a radio show call consumer recreation to present best Techno and Electro Records from all over the world. Umek has more than 40 Releases on Labels as: Primate, Primevil, CLR, Audio, Consumer Recreation, Tortured, Kial, Planet Rhythm, Spielzeug, Monoid and many more.
Remixes Umek has done for Ben Long (Potential), Jamie Bissmire (Ground), Space DJs (Potential), DJ One Finger (Missile), Cold Dust (Red Seal), DJ La Monde (Monoid), G-Force (Genetic), Access 58 and many more.