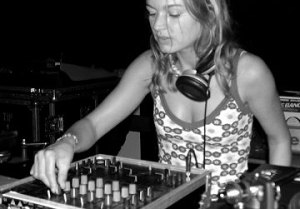 Going back to 1995, DJ Dame began her musical journey at an underground radio station taking care of the Sunday's Chill-Out Zone. It was there that she started with the deep and downbeat side of music.
Dame started mixing the decks frequently in 1996. At this stage she was still experimenting with several electronic styles such as break beats, techno, house and drum n bass.

Through out the years Dame developed her own sound playing underground house mixed with funky techno and electronics. Besides this, she always kept her never ending affection to deeper house, electro and warp ambient.

As a DJ, Dame play's a mixture of upfront groovy house with electro and tribal influences always working and building creating different beats as she goes along blending records to different levels and always experimenting with the crowd. During her career Dame has been billed to play a wide selection of international gigs and festivals like Movement Detroit's Electronic Music Festival, Dance Valley, Impulz Outdoor, Extrema Outdoor, Misteryland, and Sound/Vision's mainstage.

Dame holds a worthy residency at Club Las Palmas in Rotterdam and Silly Symphonies in The Hague

In addition to spinning, Dame is the Dutch representative for the Red Bull Music Academy.
Performances