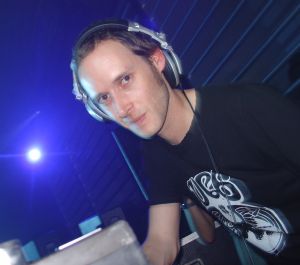 Michael Mayer zal in de herfst met een nieuw label komen, "Immer". Het label, waarop hij oude krakers wil uitbrengen, moet onafhankelijk van Kompakt gezien worden. Kompakt zal zelf echter ook een nieuwe label lanceren: "K2". Ook hier geldt, net als het sublabel dat Bpitch Control zal lanceren, dat zij om de strakke releaseplannen van het label heen willen manouvreren. Michael Mayer spreekt in een persbericht (Lees verder)
For everybody who is interested to know what K2 is, here's
some words by Michael Mayer about it:

K2 is a new Kompakt offshoot or better said a "retention pond" for so much
great music we get sent by newcomers and established artists likewise. The
mothership Kompakt's schedule is absolutely full with the string of albums
to come and a few 12"s inbetween. What's missing is enough slots for classic
Kompakt-style minimal techno ep's - which is unbearable for us…

There are already 4 releases lined up on K2.
1. Steadycam- Ding - Steadycam is a swedish newcomer. Ding is his first
release and I love it! 4 tracks meandering between profan-ish sample-based
minimal and kicking state of the art techno. Great discovery - if you ask
me…

2. Hug - The angry ghost - Hug also releases as Huggotron and under his
real name John Dahlbäck… Some of the best stuff he did so far…

3. Robert Babicz - tba - I played these two tracks on every festival and
they are devastatingly good..

4. Gui - tba - another strong newcomer from Brazil!