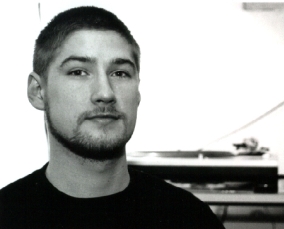 Jesper Dahlbäck is one of swedens main producers of electronic music and active since a decade in his studio in Stockholm. He has been a part of the swedish electronic movement since the late eighties and is now currently involved in the Life Stockholm Project, a series of events aiming to bring out the live music part of the dance music scene.

He was born 1974 in a small village outside Stockholm but is now resident in Stockholm. He comes from a family of musicians and has composed music for over a decade. His 17 year old cousin John is soon to be a acknolwedged name in the deep house scene and are currently in the process of setting up a label for their own tunes.

Inspired by the music movements in Detroit and Berlin and London he started producing techno around 1991 in his bedroom studio. Around 1993 he formed the Stockholm based Globe Studios together with Peter Benisch and Adam Beyer and has worked there since and 2001 Joel Mull also teamed up to be a member of the studio.

1995 he started to work with swedish techno label Planet Rythym and in the recordshop with the same name. He was then releasing records as Lenk on Planet Rythym and Hybrid productions, a sisterlabel started by Cari Lekebusch and releasing co producing together with Adam Beyer and Cari Lekebusch.

In 1996 he also started his own inprint Blank. He also started DK together with Thomas Krome which was one of the first labels in sweden with a techno house crossover approach. Releasing mainly his own material on Blank the DK label is also the home of producers like Alexi Delano, John Sealway, Jori Hulkkonen and DJ Sneak to name a few.

After some years of making music for various techno labels around the world and working with Planet Rythym he met up with swiss born Stephan Grieder who had just started the label svek. In 1996 they started to experiment with different sounds and the winds of change would soon take the inspiration to another level such as the sounds of house music,vokals,acoustic instruments etc.

In 1998 after releasing several twelve inches under his psuedonym The persuader, he made his first album for the label called "Stockholm", a contribution to his home town. He has also worked with swedish multi talent Jean Louis Huhta,percussionist and multimedia artist to form the band Brommage dub.They worked together with musicians like trumpet player Goran Kaifes and made electronic jazz dub fusion live shows.

He has also worked with label manager Stephan Grieder under different names and aliases such as Airfrog and are making remixes for various artists under different names. Still working with the label he has produced or coproduced about 30 of the labels 62 releases The label Svek has been nominated for the swedish Grammy awards two times,1998 and 2001 aswell as being label of the year in Mixmag.Now running for it's 6th year there is no plans to stop.

1999 he met Tiga from Turbo recordings in Canada which resulted in 2 mix cd's, The Stockholm Mix Sessions I and II,two examples of the house sound of Dahlbäck. The 2 cd's reflected his years as a dj around the world.

He also formed the duo Sunday Brunch together with Sebastian Nimrell. After a few releases on the label they decided to make a full length album wich is released winter 2002 where they have collaborated with singer and writer Mark O'Sullivan, also known as Bacuzzi and Mighty Quark and New York based singer and musician Robert Manos. The sound is described as laidback , sunday afternon music but also futuristic electro. See www.svek.com for more info.

Summer of 2003 the DK7 project got a lot of attention for the track "The Difference" re-released on London label Output recordings. Dk7 is a duo consisting of himself and Mark O'Sullivan. There is also more projects coming out on his own label DK, of wich the DK8 and DK9 project are being released.

He has also made remix work for F-comm, Poker Flat, Kanzleramt, Drumcode, Missile, Intec, Yoshi Toshi and lately 2020 vision etc, to name a few and is currently working on his second solo album.
Performances