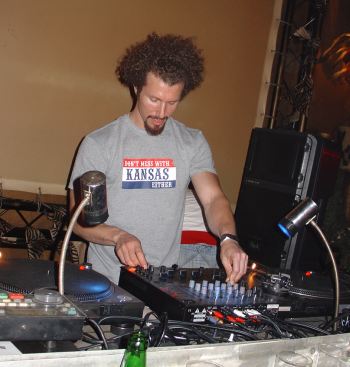 James Baldwin once wrote, "Be careful what you set your heart upon, for it will surely be yours." Embracing a diligent work ethic, a spiritual mindset and a self-taught mastery of dancefloor devastation using little more than a pair of turntables, Josh Wink has worked hard since 1990 to become one of the world's most in demand purveyors of experimental, electronic, danceable music.

1995 was an especially good year for Josh. He scored 3 consecutive European smashes - all out of his modest 16-track bedroom studio - which unquestionably took dance music to a dizzying plateau. First came "Don't Laugh" - recorded as Winx and issued via Nervous Records - where Josh took a minimal techno beat and looped an incessant sample of a whacko laughing his head off. It was a stroke of sheer genius. The single broke down international language barriers and eventually sold more than 500,000 units.

Invitations to spin at prestigious nightspots all over the world have been pouring in since, but as his career has progressed, he has stayed true to his roots, never selling out and always maintaining his integrity, always coming home to his beloved Philadelphia.
Performances