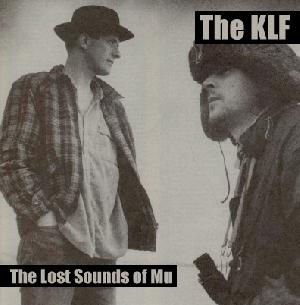 The KLF is nog steeds hot, of alweer dat kan natuurlijk ook. Ricardo Villalobos waagde zich onlangs nog (samen met Tobias Neumann) aan 2 remixes van de track "What time is Love". Maar wisten jullie dat de heren van The KLF (aka The Timelords, aka The Justified ancients or Mu Mu en vele andere pseudo's) bij het maken van hun eerste nummer 1 hit totaal geen muzkale ervaring hadden? Bill Drummond en Jimmy Cauty konden niet eens een muziekinstrument vasthouden. De ervaringen van de Engelsman en Zuid-Afrikaan zijn in boekvorm uitgekomen. Jammer dat het boek moeilijk te koop is omdat het verheven is tot cult. Wie het boek echter wil lezen moet het van het platte scherm doen: The manual: HOW TO HAVE A NUMBER ONE THE EASY WAY
In de inleiding lees je oa dat de het volgende:

WE GUARANTEE THAT WE WILL REFUND THE COMPLETE PRICE OF THIS MANUAL IF YOU ARE UNABLE TO ACHIEVE A NUMBER ONE SINGLE IN THE OFFICIAL (GALLUP) U.K. CHARTS WITHIN THREE MONTHS OF THE PURCHASE OF THIS MANUAL AND ON CONDITION THAT YOU HAVE FULFILLED OUR INSTRUCTIONS TO THE LETTER. TO RECEIVE THIS GUARANTEE PLEASE WRITE TO KLF PUBLICATIONS, BOX 283, HP21 7HG, U.K. WITH YOUR NAME, ADDRESS AND A PHOTOCOPY OF YOUR PURCHASE RECEIPT AND AN S.A.E. YOU WlLL RECEIVE YOUR GUARANTEE WITHIN 28 DAYS.

Is dit geen humor?

Het boek werd in 1988 gepubliceerd.


T H E
M A N U A L

(HOW TO HAVE A NUMBER ONE THE EASY WAY)

THE JUSTIFIED ANCIENTS OF MU MU
REVEAL THEIR ZENARCHISTIC METHOD USED
IN MAKING THE UNTHINKABLE HAPPEN.

KLF 009B
1988 (YOU KNOW WHAT'S GONE)



TEXT BY:

LORD ROCK AND TIME BOY
A.K.A. THE TIMELORDS
A.K.A. ROCKMAN ROCK AND KINGBOY D.
A.K.A. THE JUSTIFIED ANCIENTS OF MU MU
A.K.A. THE JAMS
A.K.A. THE KLF
A.K.A. THE FALL
A.K.A. THE FOREVER ANCIENTS LIBERATION LOOPHOLE

KLF PUBLICATIONS, BOX 283, HP22 5BW
KLF PUBLICATIONS IS A KLF COMMUNlCATIONS COMPANY
KLF COMMUNICATIONS 1988
FIRST PUBUSHED 1988