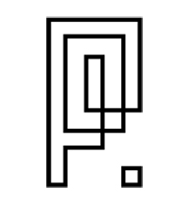 Nederland is een nieuw Netlabel rijker: Redevice. De eerste release is gelijk een negen track tellende download van niet de minste artiesten! Op 'Greed Treatment Program, volume 1' staan tracks van onder andere Bern, Jay Haze en Tomas Jirku, maar ook voor Nederlandse artiesten is uiteraard ruimte. Naast mede oprichter David Labije hebben ook Le Clic, Bo en Plaster een nummer uitgebracht. Tijdens Traffic op het ADE wordt het melkwegcafé gehost door dit label met dj's David Labeij, Ramchez & Pep.
We kick of our netlabel with an ensemble of renowned and up-and-coming audio & video producers, investigating forward-looking minimal techno and glitch aesthetics. Our first instalment on Redevice attempts to both summarize and further the Dutch [Redevice is Amsterdam based] and the international underground laptop movement.

'Greed Treatment Program, Volume 1' showcases artists who have already garnered tremendous critical praise [Bern, Jay Haze & Tomas Jirku], followed-up by fresh and up-and-coming artists who present an oceanic breadth of styles, spanning from murky groovy minimalism [Bo, Plaster, Jpls & Le Clic], drifting into vibrant melodic techno [David Labeij & Dieb], and rounded off by a beautifully crafted piece of ambience and experimentation [a video release by Telco Systems]. Composed on computers rather than on analogue gear and crafted with a remarkably vast sonic vocabulary.

This collection should be considered a touchstone upon which later Redevice releases and volumes will build. Stretching, rambling and full of surprises; proving that there is more to the international laptop scene than hype and unpleasant experiments.

Download it and it's yours!