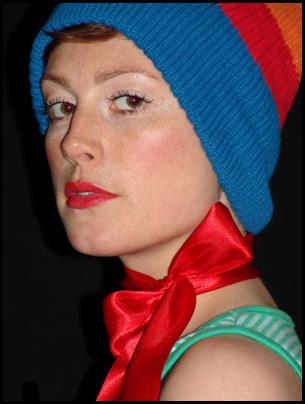 Lin was born in Amstelveen (the Netherlands) on the 27th of September 1977.
At the age of five she went to music school, where she discovered music and the magic of it. At the age of ten Lin started taking ballet and jazz dance classes and for a long time it was her passion. She danced as a semi-professional, until she started studying marketing and public relations at university.

Lin moved to Amsterdam for her studies and started clubbing. She got inspired by house music and the intensity of beats and melodies. In the legendary club called Roxy, Lin got fascinated by the deejays behind the decks. She wanted to spin herself and she got a chance…

During her studies Lin worked behind the bar in Palladium at the Leidseplein. There the boss decided that she should spin on Saturday nights. And that's just what she did, without any experience! Lin had a natural talent to fill the dance floor and it became so serious that she made a career out of it.

Lin finished her studies and started being a professional deejay in 2002.
In January 2003 Lin met Dj Jezz. Jezz was a rookie just as Lin and to help each other and to learn from each other, they started spinning together. They called themselves Jezz-y-Lin.
In April 2003 they made it to the finals of Thirst, a deejay contest, organized by Heineken. Jezz-y-Lin came in second. Because of that amazing result they got gigs at Dance Valley and Mystery land. After a year spinning and more experiences, Lin wanted to develop a career on her own. In 2004 Jezz-y-Lin split up, but with so many good memories in mind.

Lin's music is best described as a sexy mix between tech-house, electro, minimal and organic tribal. In the winter of 2004 Lin started making her own music together with Alex Romano. Everyday of my life was the first funky tribal track they made together. In February 2005 it got released by Bamboo music (bamboomusic.org).
At the moment Lin is making a new track together with Devoice and bringing her deejay career to a higher level.
Performances