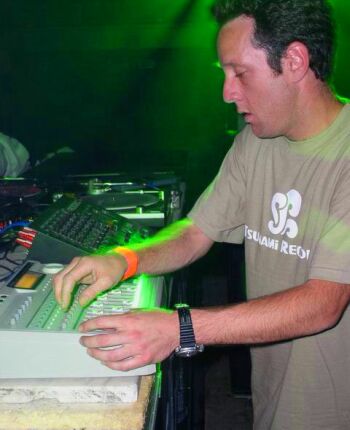 Born in Monaco in 1969, Christian has spent the most of his life in the North of Spain where he still lives and records.

Christian has become a highly respected name over the last few years, His imprint Tsunami records has successfully reached its 8th release and proved once again that its a label to watch out for with its cutting edge techno character this label offers a direct insight into Christians musical direction.

Tsunami records features music not only from Christian but also with guest artists such as Exium, Fanon Flowers or Oscar Mulero.
His Tsunami tracks along with releases from Christian on other labels have been getting heavy rotation in the sets of high profile artists like Ben Sims, Oscar Mulero, Fumiya Tanaka and many more.

Forthcoming releases with Ben´s Theory records (food for the gods), Oscar´s Warm Up label from Madrid and Infrastructure from New York are set to push Christians profile extensively this year!

Christians productions for other labels outside of Tsunami include releases for: Sheep records, Audio drome, SYL:Label or Ascend Recordings With more than 20 released productions with different labels to date he has become a household name for techno throughout the world and especially his homeland of Spain. With his live act Christian has shown his creativity in taking techno to the next level. The well earned respect he has won has helped secure regular bookings in all of the major Spanish clubs including; La Real, Florida 135, Sonar, Loft, Cube, Soma, Industrial Copera, Rachdingue, Exquisite, Moog and countless events, International bookings have seen him visit many European countries including, France, Portugal, Holland, Czech Republik and Slovakia. Forthcoming features in Christians schedule include Awakenings Amsterdam, Groove Parade, Brazil, Germany and the USA.