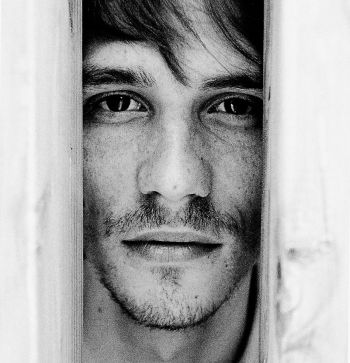 1989
sascha listens to a lot of euro-dance-pop as a twelve year-old his first purchased record after the fall of the wall was "technotronic mega mix".

1990
first contact with techno and house is thanks to marusha's radio show "rave satellite;" sascha buys his first techno record "the seawolf" (underground resistance/ ur).

1993/94
he visits the legendary berlin club walfisch for the first time as a raver; he organizes parties in youth clubs in the east berlin section lichtenberg and thus encounters his first dj experiences with trance.

1995/96
sascha goes out with passion and visits clubs like the e-werk or the matrix.

1997
sascha begins his dj career in berlin clubs like discount or so36.

1998
he attempts first steps as a producer with borrowed equipment and the help of his soon to-be label partner paul kalkbrenner in their collective studio.

1999
sascha splits his studio and runs a new studio with djoker daan in the side rooms of the berlin club casino.

2000
sascha's musical home becomes bpitch control, dj's at the ostgut, polar tv, wmf, maria, tresor, casino or sternradio. releases also on kompakt (köln).

2001
remix fun, like for mitte karaoke, internship at the newspaper de-bug, further solo releases.

2002
bpitch control "gemeinsam-tour 2002", studio work on his first album.

2003
his debut-album "bravo" / BPC075 appears in september 2003. bravo-tour around the world.

style/ musical roots/ identity:

a kind of house-driven techno that sways between the polarity of emotional overload and concrete rationale – hence immediacy, which is what sascha funke is all about.
Disco:
2000
sascha funke - kollektiv 1: rodeo / BPC009
sascha funke - doppelpass / BPC011
sascha funke - luftschloss / BPC015
2001
sascha funke - kollektiv 2: extravaganza / BPC019
sascha funke - 2:1 für die liebe / BPC026
sascha funke - berlin 2001 dedication.representation: pinball dreams / BPC031
sascha funke - when will i… / BPC035
2002
sascha funke - kollektiv 3: pustekuchen / BPC048
sascha funke - berlin 2002 gemeinsam compilation: mein rave ist dein rave / BPC055
sascha funke - funkt ep / BPC056
2003
sascha funke - forms & shapes (remixes) / BPC074
sascha funke - bravo / BPC075
2004
sascha funke - the intimate touch (out in june)
b-side a.kowalski "bravo" remix
remixes:
2001
stella - bad news entertainment remix (l`age d`or)
mitte karaoke - discofibel remix (leaded)
2002
beige gt - disco remix (l`age d`or)
trimmy - sport remix (betrug)
telepopmusic - love can damage… remix (catalogue)
2003
quarks - allein remix (home)
other releases:
1999
sascha funke - campus (kom013)
2000
sascha funke - safety first (kom019)
sascha funke - interlagos (cadeaux02)
sascha funke - total 2 compilation: apperience are deceptive (kom030)
2001
sascha funke - drei auf drei (kom029)
sascha funke - total 3 compilation: kuschelrock (kom040)
sascha funke - schaffelfiebel: apperience are deceptive (komcd08)
sascha funke - auf electronic cosmetics (salo cd01)
sascha funke - auf nighteffekt vol.2 (wmf cd05)