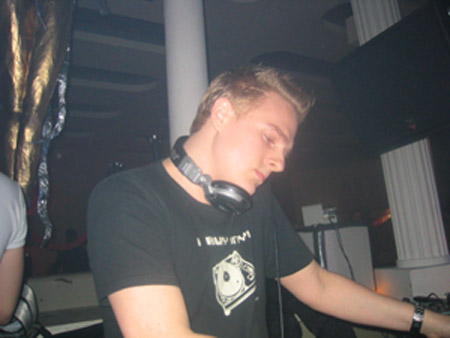 Bio:
Alec Marqx is founder and owner of AM-Produktions. His love for electronic music started in the early 90's. He started spinning Techno in 1997 and played his first gig in '98. In 1999 he organised his first party with some friends under the name "Cloistered Community".

In 2003 he founded AM-Produktions, his goal was to bring some new concepts to the Technoscene. In the summer of 2003 he started with the first concept called "Sumtech", a real underground party for the partypeople who don't like restrictions ;)

In october 2003 the second concept was born called "2T3CH" The only open air Technoconcept of the 3 october liberationfests in Leiden.

In 2004 "Dial T for Techno" was born! This concept finally put Leiden on the national Techno map by bringing the biggest names like Dylan Drazen, Kay D Smith and many more to the biggest club the city has: InCasa.

He has now also started his own recordlabel Called "Dial T for Techno Records" representing the artists who play the Dial T for Techno parties.

Offcourse he is resident DJ on all the AM-Produktions parties, his style goes from funky and deep to tribal and offbeat!

His motto: Stay Techno!!