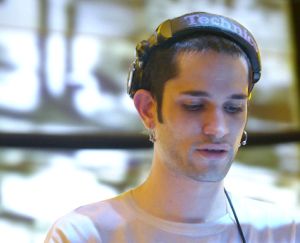 Renato Cohen is without doubt one of Brazil's most high-profile and prolific Techno producers and DJs. Though he's been an established name on the Brazilian club circuit for years and has released numerous ground-breaking records, Renato deservedly hit the international spot-light this year with his dancefloor smash 'Pontape', which was rapidly signed up by Carl Cox's Intec label on a recent tour of Brasil.
Renato's original take on techno has always had it's own flavour and today more then ever it's a sound sought after by international DJs like Laurent Garnier, Technasia, C1, Dave Clark , Funk D'void and Carl Cox to name a few. At a time when Brazil is establishing itself as a leading global dance music market, Renato is firmly part of a selected group of Brazilian producers including XRS, DJ Patife, DJ Marky and Mad Zoo, that represent Brazil's current producer talent. (Indeed, Renato scooped the Award for Best Producer at Brazil's coveted Palomino Awards 2002).
Renato Cohen was born in São Paulo, Brazil in 1974 and he has been producing professionally since 1996. Also known for his unique live P.A shows, Renato is one of Brasil's hardest-working Techno Djs, alongside Anderson Noise and Mau Mau. Add to that the planned releases on international labels and increasing requests for international DJ appearances and it's clear Renato Cohen's future is assured. As Carl Cox himself said in a recent interview: " Too hot to ignore".
Performances