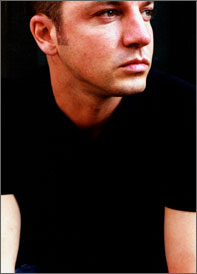 In 2001, as Kinetic records announced they chose the relatively unknown Max Graham to mix the fourth installment of the Transport mix CD, the music industry listened.

Following such heavy hitters as Paul Oakenfold, Dave Ralph and Sandra Collins, this subsequent mixed CD proved that Kinetic saw early talent in this artist. The glowing reviews supported the label's intuition.

That year saw Max hit #23 in the coveted DJ Magazine Top 100 - the highest new entry. While Nick Warren proclaimed Max was going to be a worldwide success after hearing just a taste of his production work, Paul Oakenfold himself called and invited the artist to join him on tour dates through the US to Ibiza after hearing him play just once.

Max's original songs have been chosen to grace the mix CDs of the best in the business, including Tiesto and former tour-mate Oakenfold. 'Airtight' was #1 on the coveted Balance pool chart and nominated for a Juno Award - the Canadian version of the Grammy. He's remixed for Hooj Choons, Delerium, Uberzone and many others.

On the performance side, Max has made an impression on a global scale. Pumping melodic progressive to chunky bassline house, Max knows how to get the hands in the air without going down the traditional roads. Holding impressive stylistic diversity - his unique style of mixing and scratching has become a worldwide trademark with regular gigs in Asia, Australia, Europe and residencies with Spundae in Los Angeles and San Francisco as well as Montreal in Canada.

Summer 2003 sees the release of more remixes and two mix CDs plus increasing demand from overseas for his sound. With this attention, Max has firmly positioned himself in the top ranks of the world DJ landscape.
Performances