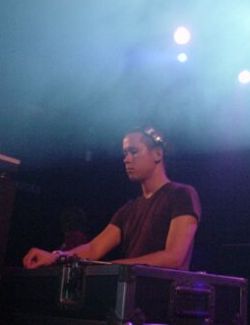 Following the success of his initial vinyl releases on London's reputable Blueprint label, Oliver Ho has established himself as one of the world's most creative electronic producers.

His own Meta imprint continues to develop a personal outlook and individual vision of music.

Frequent Djing appearances in both the UK and abroad enable Oliver to take his powering textural rhythms directly into the clubs, enhanced further by live drum machine and sampler interaction.

Having established the organic direction of Meta, Oliver Ho, with his second label, LIGHT and DARK, explores the mutation between rhythmic music and ambient tonal sound. Each release being a fusion of abstract elements, far more atonally electronic then META. Lastly, the third project EXIST, embraces the philosophy of multimedia, each release being a platform upon which various mediums can be explored. The first being a compilation of alternative music by various techno artists. Future releases coming in the forms of films, books, CD-ROM's and special 'exist' events. Continue through to www.meta-records.com to experience the online environment in which the ideas and purpose of Oliver Ho are expressed in image/sound/word.
Performances