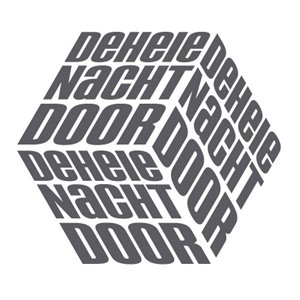 01 || Mike Ravelli & Terry Toner & Mr. Minoz
02 || The projuicerz

DeHeleNachtDoor gaat maar door. We zijn nog niet eens over de laatste editie heen, de nieuwe komt weer aan. Onze host Mike Ravelli nodigt weer een nieuw talent uit: Mr. Minoz. Mike blijkt ook een goede neus voor talent te hebben aangezien de voorgaande edities met talenten ook erg succesvol waren. We zijn erg benieuwd wat Mr. Minoz voor ons in petto heeft.

Daarnaast een andere vertrouwd gezicht in Stalker, Terry Toner. Terry draait eigenlijk al zo vaak in Stalker, dat je bijna zou denken dat we genoeg van hem hebben. Het tegendeel is waar. Deze knaap draait iedere keer weer zo goed dat die een onmisbare kracht in Stalker is geworden. Naast z'n technische skills, moet die ook hebben van z'n uplifting, rockende muziek. Voor degenen die eens wat meer van deze Stalkerheld willen weten, raden wij aan zijn website te checken voor meer info: www.terrytoner.nl

Uproom is in handen van The Projuicerz. Zij blenden vanavond mix van breaks & beats.
Location