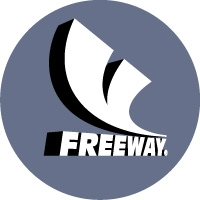 01 || Josz LeBon & Monica Electronica
02 || Kriz

Het gaat rap met de carriere van dj Josz le Bon. Deze Rotterdams/Antwerpse dj heeft een geheel eigen geluid ontwikkeld waarbij hij bruggen bouwt tussen Electro, NuWave, New Wave, Italo, pop, 'Retro die meeste mensen al lang vergeten is' en muziek die 'minder makkelijk in een hokje te vangen is'. Releases die op de draaitafels van Josz LeBon terecht komen zijn o.m. DFA, Gomma and PPQ with Whitey, Les Ritas Mitsoukos, the Yeah Yeah Yeah's, Trans X and Chk! Chk! Chk!
Iemand met wie het de laatste tijd nog sneller gaat is dj Monica Electronica. Dankzij de combinatie van 'good looks', een muzikale achtergrond en een hippe mix van ElectroItaloDiscoRock is de naam van Monica Electronica plots op vele flyers terug te vinden. Maar Monica blijft Stalker, de club waar haar dj carriere begon, gelukkig trouw. En dat is dan ook de reden dat ze terugkeert naar haar moederclub.

Voor 01:00 uur 4 euro entree.
Location