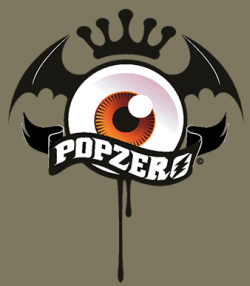 Alden Tyrell
Alden Tyrell is the man of modern classics like Love explosion, Phaze me and Obsession. He works and live in Rotterdam and produces for Clone and Viewlexx.
Alden Tyrell has its roots in Hip hop and disco and produces music since he could understand how to put on a synthesizer. In the mid eighties he was producing raw hip hop and electro and was producing mixes which where broadcasted on the legendary Ferry Maat soul show on
the national dutch radio (a radio show where many of todays dutch dj's and producers got their first airplay in the '80s with its weekly mix contest…). Today Alden Tyrell is working on many projects and he is doing the mastering for all the Clone and DUB releases. Beside that he is also I-f's partner for the I-f and Parallax corporation live shows and he did several remixes like last years amazing Jolly music remix for Sony and a bad ass remix/megamix on I-f's Space Invaders are smoking grass 12". His tracks got licensed for the Dave Clarke world service mix album and several other compilations like the classic I-f - mixed up the Hague CD.

Serge Nicolas
Artistic director and independant designer, Serge Nicolas gets into the electronic scene in 1991. Founder of the Magic ! musical magazine, creator of records sleeves for Daft Punk or Cosmo Vitelli, co-producer for the french label Pumpkin rec., he's also since 1999 organizer and resident Dj for the Paradise Massage parties ( Rex Club). As scheduler
for the Black Bone parties and the Stereolize festival at the Nouveau Casino from Paris, he developed a friendly and demanding artistic policy, defending a certain view about electro : fluidity, melodies, brightly dark atmospheres with booty bass incursions, always groovy and dancefloor. Detroit style !


c.octor + Drone vj
Intermixing electronica and electropop, C. Octor builds up, boosts and unbuilds a selective set with reference to labels such as Erzatz Audio, Tigerbeat6, Crème Organization and others consorts. Results an outblazing combination of specified flavours, an unfolding evolutional construction of varied but altogether at all times terribly and masterly dancefloor music. C. Octor has performed with groups such as
Electronicat, Robots in Disguise, Coil, TTC, Detoit Grand Pubhas… He will be attended by his vj partner, Drone, who will produce an accompanying skilful progressional series of well-matched images which can be qualified of both brutal and accutely sensitive to emotional hurt or mental impressions. Vj Drone has played with Fat Truckers, Dj
Spooky, Dj Vadim, DMX krew … Together, under the name of their associative grouping Epidemic, they also and concordantly work as long-sighted organizers of numerous electro events throughout south of France.
Location
Recyclart
Ursulinenstraat 25 - 1000
Brussel, België